A kitchen can be one of the toughest rooms in the house to get organized. For most people, this is the room you gather in the longest, both for everyday living and for entertaining your friends. It's what most people consider "The Heart of the Home". So why not make sure it's in tip-top shape by organizing your kitchen with vinyl? Learn how we used our Silhouette Cameo, CriCut Explore Air 2, and vinyl to get our kitchen organized.
We have done our research and we are super excited to share with you 8 different ways to get your kitchen organized with viny! Plus, download the free cut files here!
1. Tiered Organizer: We found this one at Walmart for under $10.There are plenty of different organizer options but this one was perfect for holding different foods that don't come with resealable packaging. We chose to label each tier with a different font in the same Black Adhesive. We used OraCal 631 removable adhesive vinyl for this project in case we wanted to reuse the organizer in other ways. This could not only be displayed in the pantry but also perfect for entertaining when you have guests over!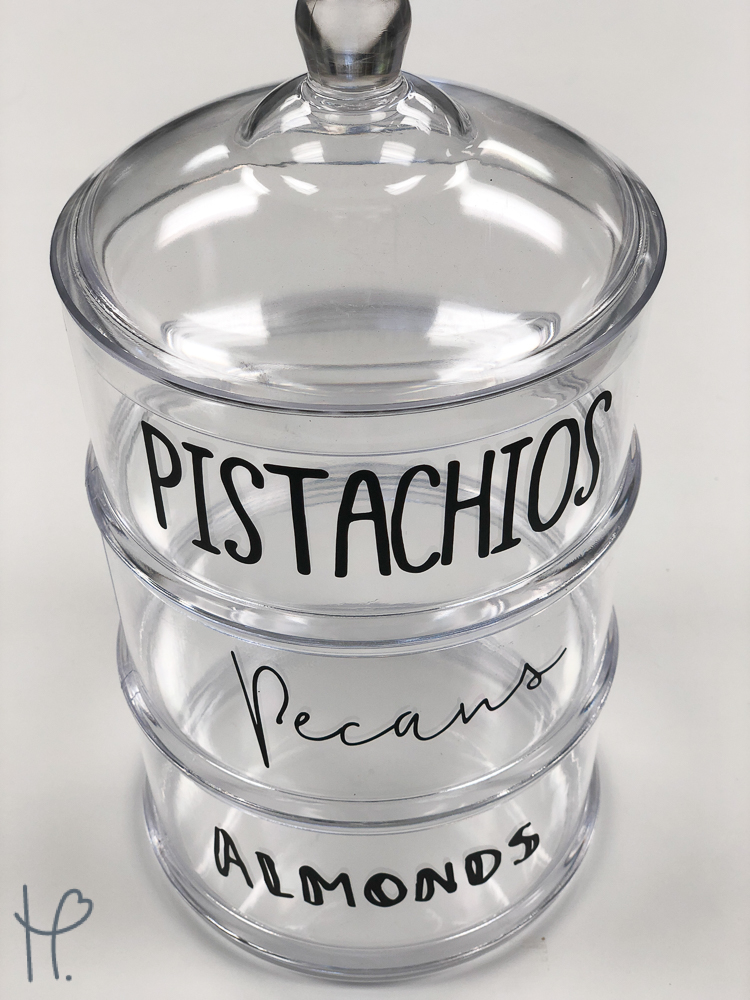 2. Spice Jars: Most of the spice racks I find around stores are not something that would match the décor of my kitchen. So instead of hiding it away in a cabinet, I decided to make the jars a décor piece for display.The jars were found at Hobby Lobby for around $1.50 each. I labeled each one with a different color of OraCal 651 Permanent Adhesive Vinyl and hope to create a wall shelf where these can sit on for easy access for cooking.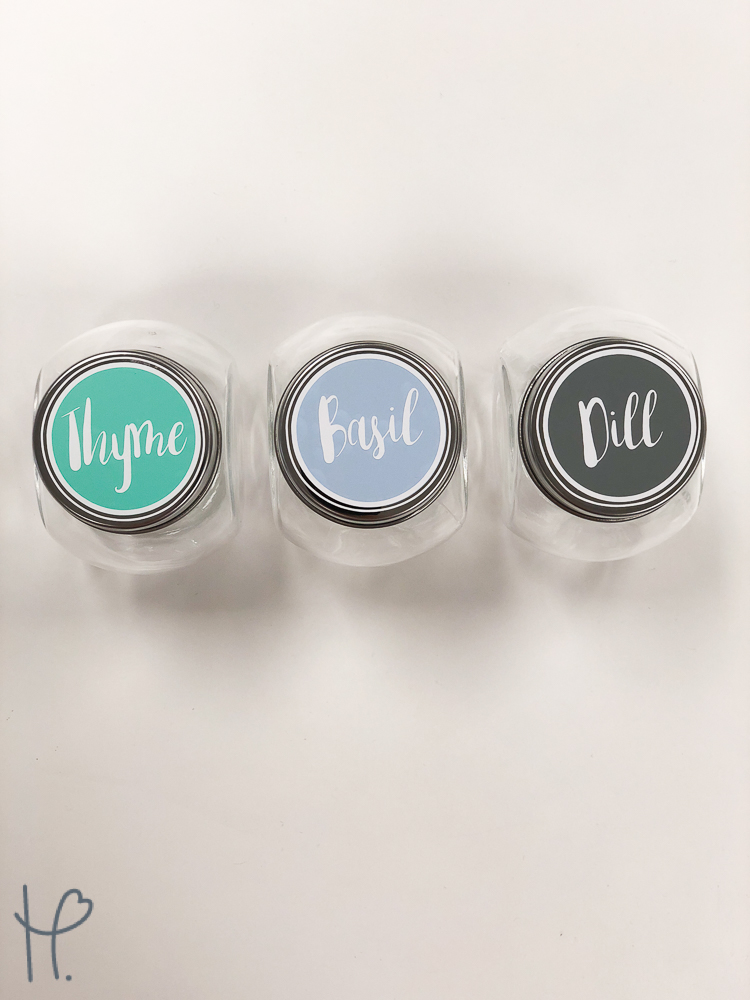 3. Dry Erase Grocery List: I'm sure you guys have similar shopping habits to myself, where you purchase things in hopes of creating a gift for someone later or even a Pinterest inspired piece that never ends up complete. Usually, that includes a frame of some sort that you never got around to.
Well, that is perfect for this next project! Add a piece of paper inside the frame as a background to match your kitchen décor (I would recommend a lighter color) and then use the glass on the outside to write your grocery list as soon as you run out of things. Snap a picture right before you go to the store so you don't forget anything!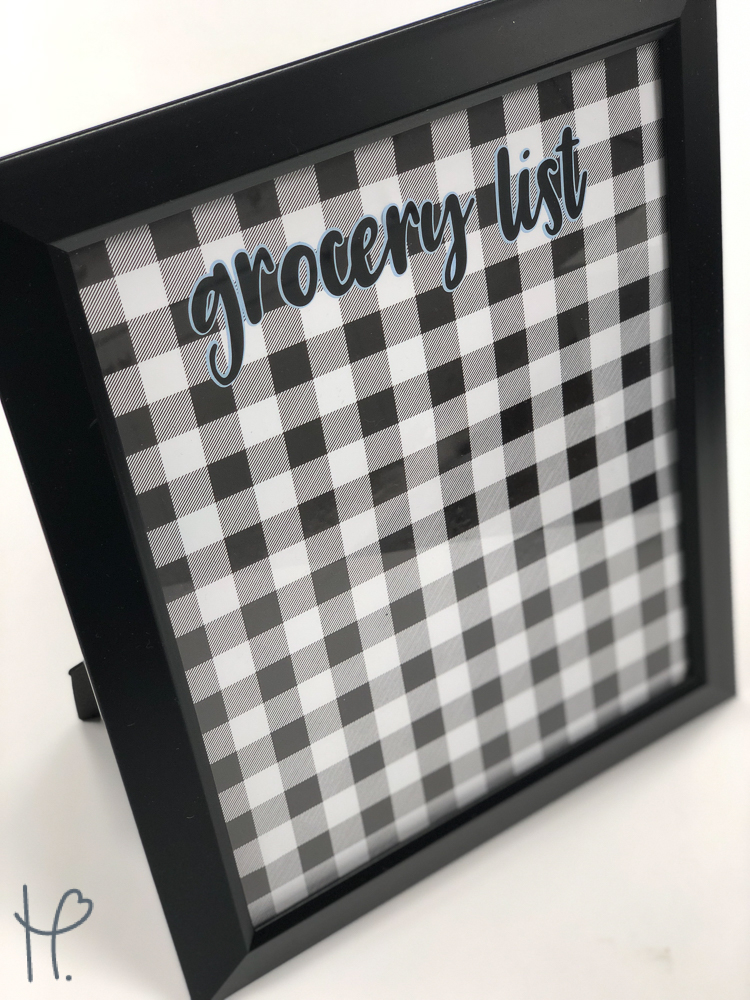 4. Storage Bins: Everyone has a junk drawer in their kitchen, they are a necessity! See what items you usually are throwing in there and create bins that are labeled with graphic icons on the outside. This way you can find exactly what you are looking for quickly. These pins were found at the Dollar Tree and came in a pack of 2! Throw some adhesive vinyl on them as labels, and your junk drawer is now organized!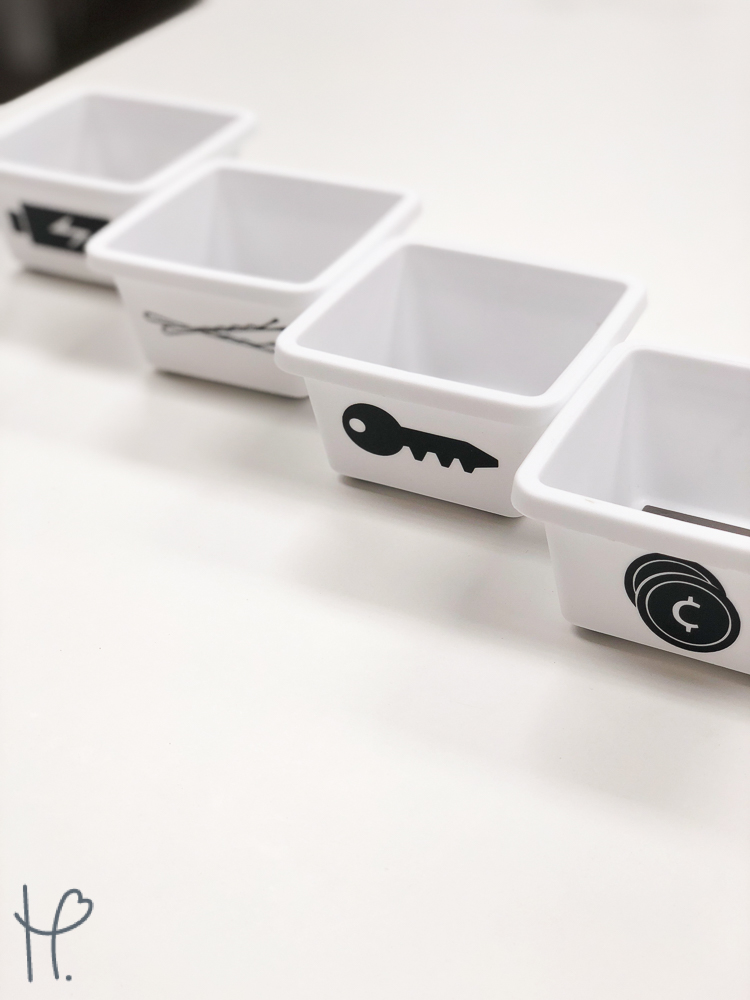 5. Silverware Drawer: This is definitely the chore that you assign to your child that you can usually trust to actually get completed, so let's make it even easier. Label each compartment with vinyl and the designated graphic that you want to organize with. We used pictures to represent each but you could use words instead. We found this bamboo tray on Amazon!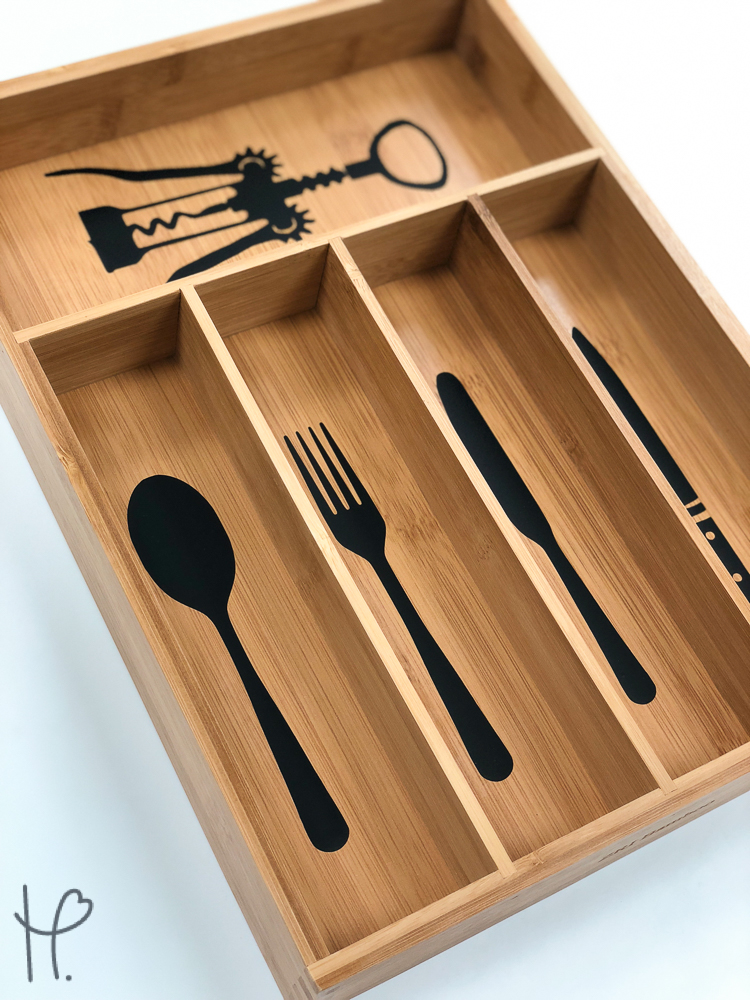 6. Snack Organizer: Over the door organizers are not just meant for shoes, they can help you organize lots of things around the house including snacks! Boxes can take up so much space in your pantry and once you open them there is no need to hold on to them. Label each pouch with your most popular items and have easy access to on the go treats! This one was found on Amazon but most department stores carry a variety of colors for every style.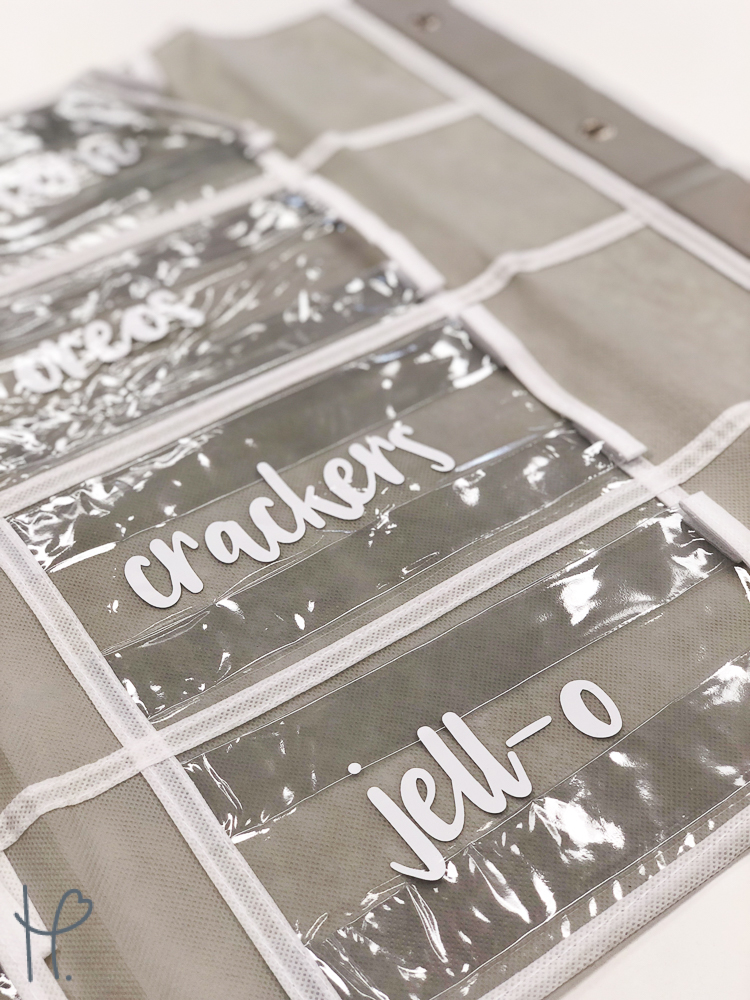 7. Menu Board: The most asked question for kids every day is "what's for dinner"? Wouldn't it be nice to not have to answer that, or even better know exactly what you will be cooking when you get home from work? That's why we created this menu board. We hot glued the clips to the stained wood and labeled each with the specific day ending with the grocery list last. Index cards are easy to write on and even cute to have displayed on this menu board. Now, this should help you with that busy week that you have ahead!
8. Wall or Cabinet Graphics: Unless you are a math wiz there is no way to memorize the breakdown of all measurement conversions. That is why it's always important to have them readily available so that when you are cooking you don't have to look very far for the answer. These graphics are cute enough to be displayed with our removable vinyl on the wall or if you don't have lots of space in your kitchen cabinets. Get creative and add one of your family's favorite recipes too!