-Monday, October 28, 2013
This post is brought to you by Happy Crafters. All opinions are 100% mine!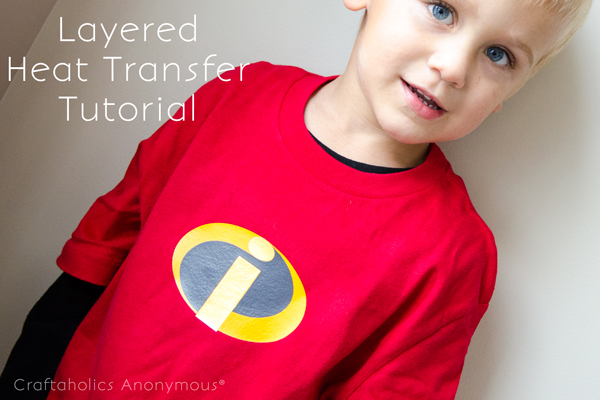 I used 3 different colors of heat transfer vinyl for the logo: black, yellow, and orange.

Layered Heat Transfer Tutorial
Using the circle tool, I created 3 ovals and used the text tool for the "i".

Then I used the e...