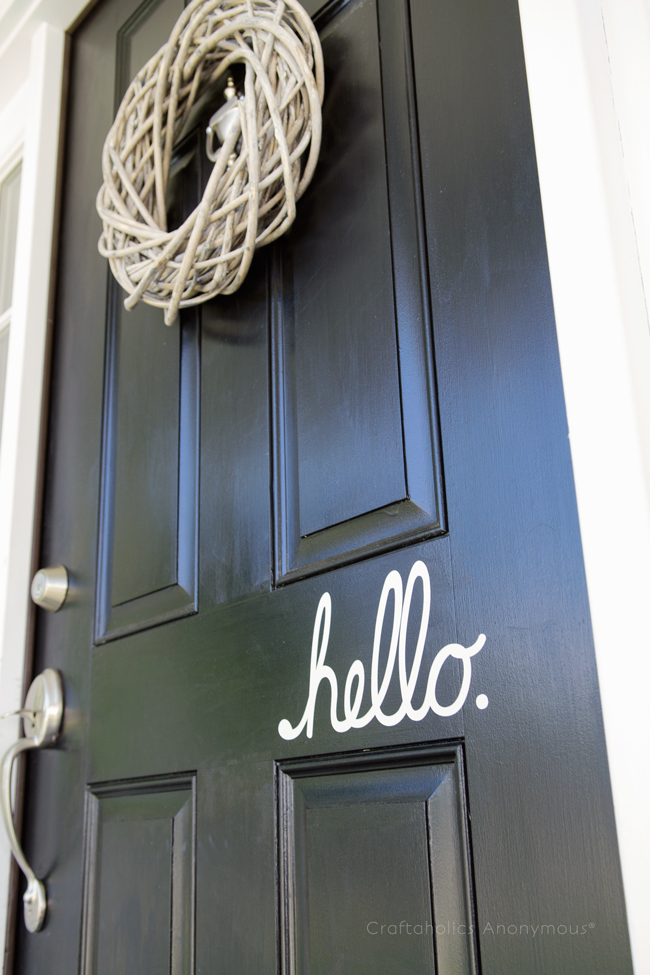 This post is brought to you by Happy Crafters. All opinions are 100% mine!
Front Door Hello Vinyl Decal
Looking for a fun way to refresh your front door this spring? Add a new hello vinyl greeting! I changed ours to 'hello' instead of 'welcome' and love the new look! I think hello is a bit m...