Do you ever order a shirt without really knowing if you're going to like it? Well, I ordered the District Made® Ladies Drapey Dolman Tee simply because it wasn't a standard t-shirt and looked like something I would buy from an overpriced store to wear. The minute I pulled it out of the box (which came super-fast) I was in love!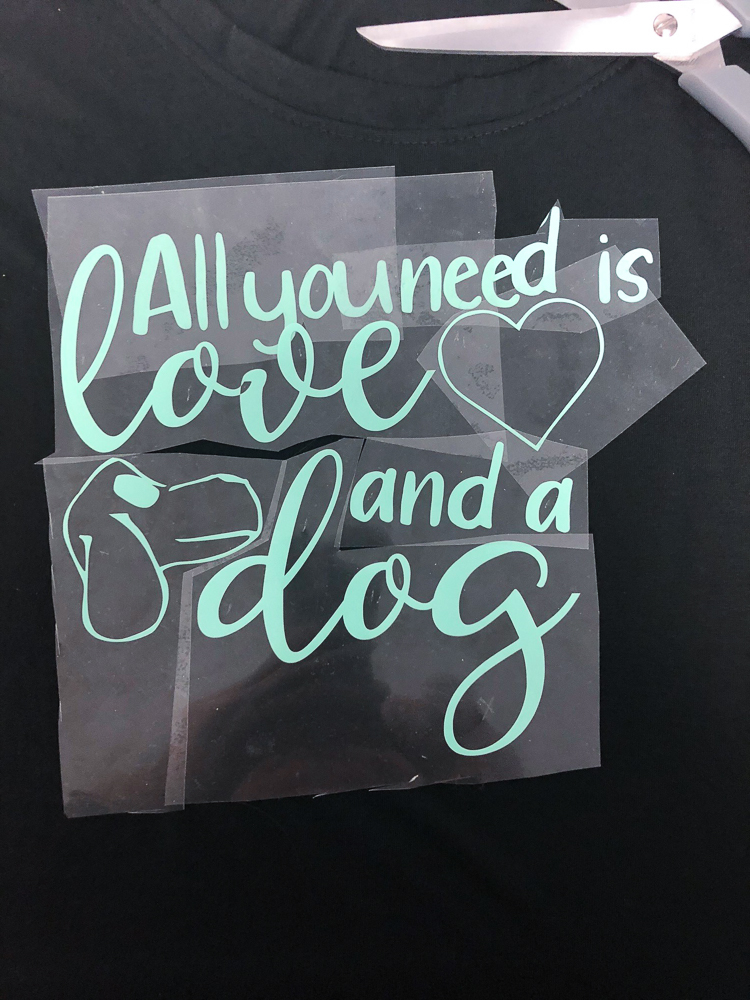 Since the shirt is a 70/30 poly/rayon blend. I knew I wanted to use Craft Perfect heat transfer vinyl. I love Craft Perfect HTV because it stretches and is super thin. It doesn't get along with 100% cotton though so watch out. I've really been wanting to make a shirt that broadcasts the fact that I love dogs. So, I went with the saying "All you need is love and a dog" I then decided to add a heart and a picture of a pup in order to jazz it up a bit.
Even though I'm a "millennial", I like to be able to physically touch things and to see things in person which sometimes makes making shirts difficult. For this shirt, I felt like I was messing with this design for weeks. Finally, I just decided to pull the trigger and cut it. Part of me hates wasting vinyl but the other part would rather have a cool shirt. Luckily, I did find a piece of scrap Mint Craft Perfect laying around.
Once I had it cut out I realized two things!
1) The design was far too small for my liking
2) I didn't like the way it was laid out.
In order to fix the problem, I broke out the scissors and cut the design into multiple pieces so I could move them around until I landed on something I liked. I ended up landing on something that wasn't drastically different than the original design but something I loved.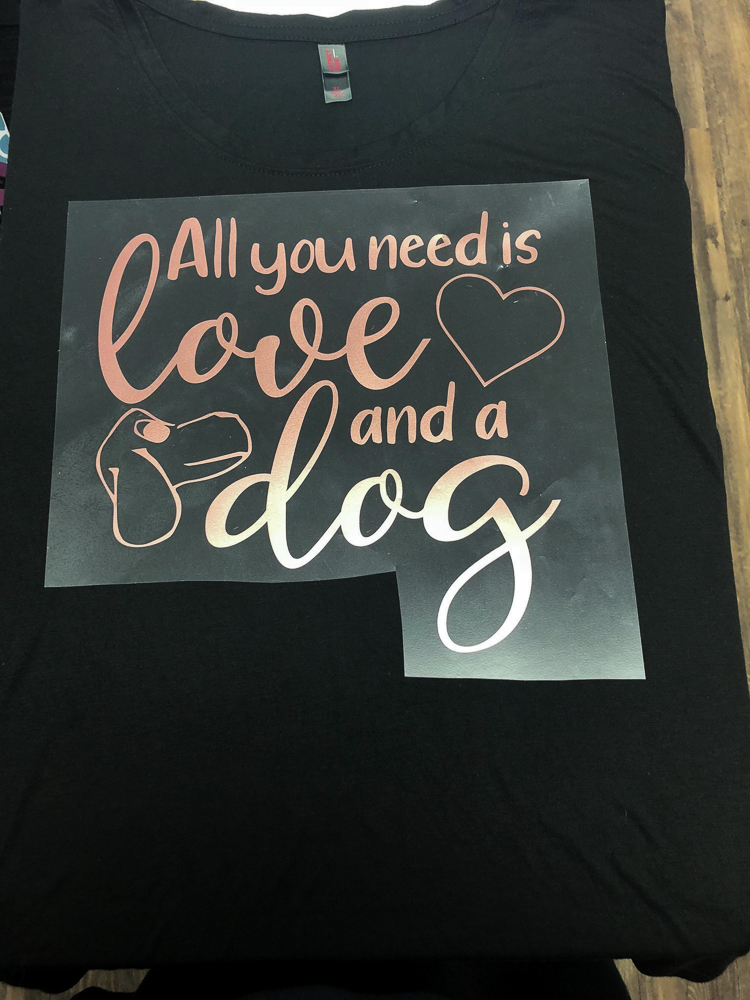 I then went back to silhouette studio to recreate it. After moving a couple things around it was time to cut it for real! For the final design, I decided to go with the Craft Perfect Rose Gold because who doesn't love rose gold!!
After weeding I pressed it in the pink press for 15 seconds at 305 degrees.