Fall is here and Halloween is quickly approaching! If you're like me, you are probably itching to make some fun fall craft projects. For something cute, quick, and useful why not deck out your own fleece scarf with HTV? You can make an adorable monogrammed scarf, or show some team spirit with a custom vinyl design supporting your home team (what a fun HTV project for tailgating!). For mine, I decided to just go with a simple jack-o-lantern pattern to kick the season off right!
What I used:
Cricut® Explore Air 2 Vinyl Cutter
Port Authority® Fleece Scarf
I love love love making projects with scraps, and scarves are such an excellent way to purge your scrap bin a bit! They are small enough that a full design only takes about a third of a sheet of vinyl, OR if you create a pattern (like I did) you can use up even your smallest pieces of scrap HTV.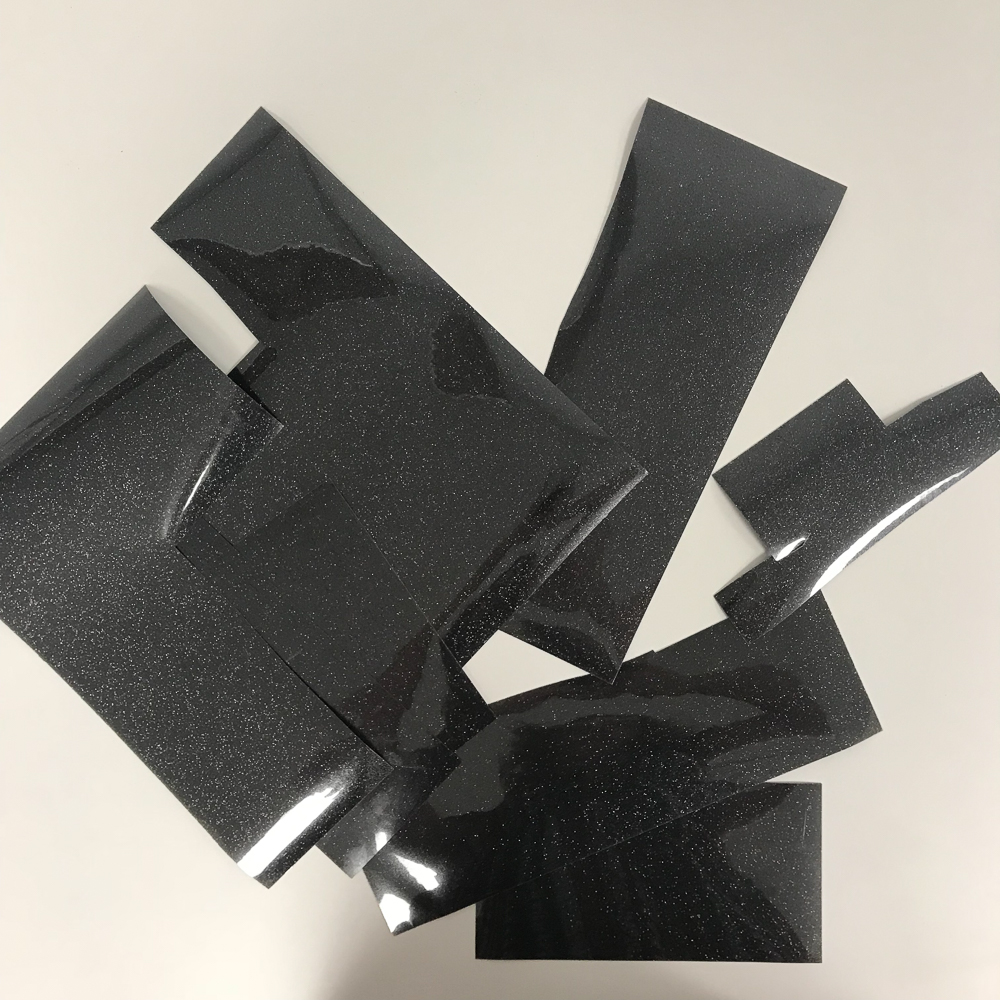 You can save time while cutting your designs by cutting multiple pieces of vinyl at a time. You can do this by coordinating the placement of your design with the placement of your vinyl as shown below: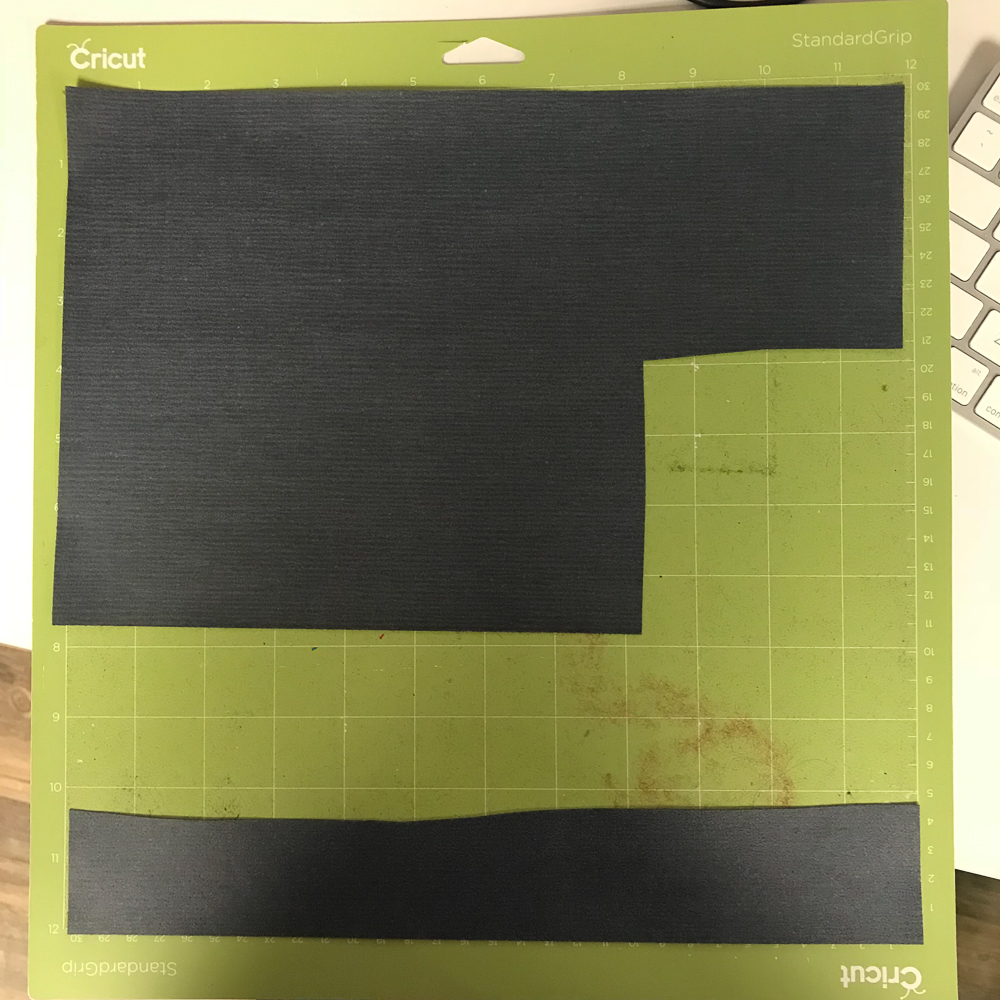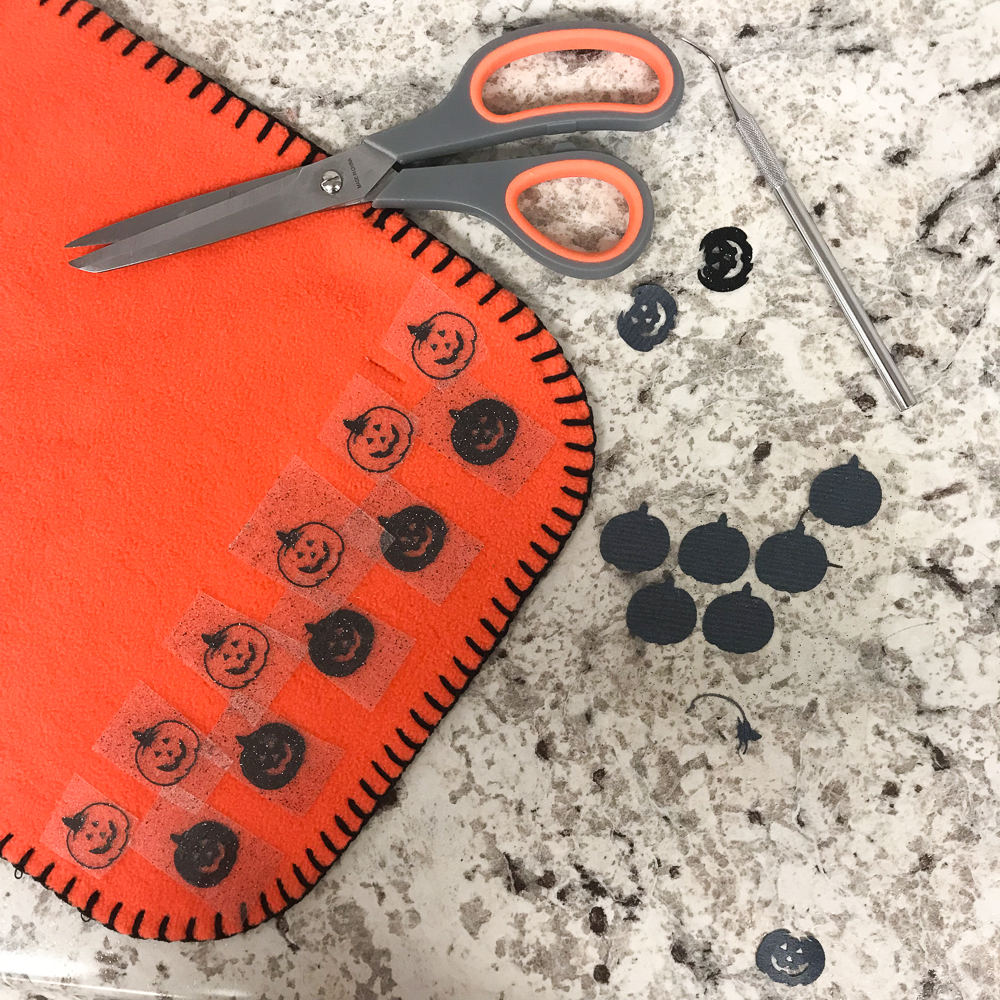 After cutting and weeding my design, I tested the pressure on my heat press (if you are used to pressing t-shirts, you will have to adjust your pressure for these scarves since the fleece is a bit thicker). I was able to apply this design in one press on the Pink Press, however, if you wanted to decorate a full-length scarf with a pattern, it would only take a few presses to cover the entire length!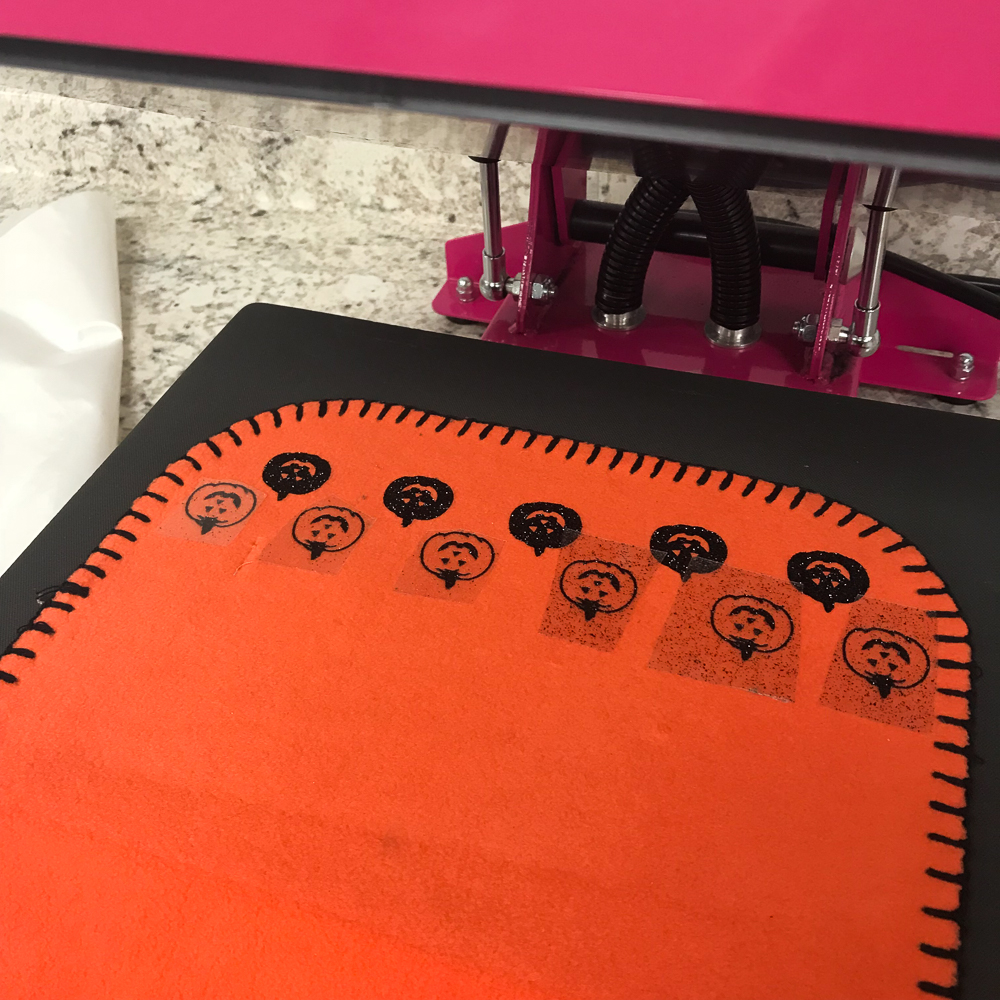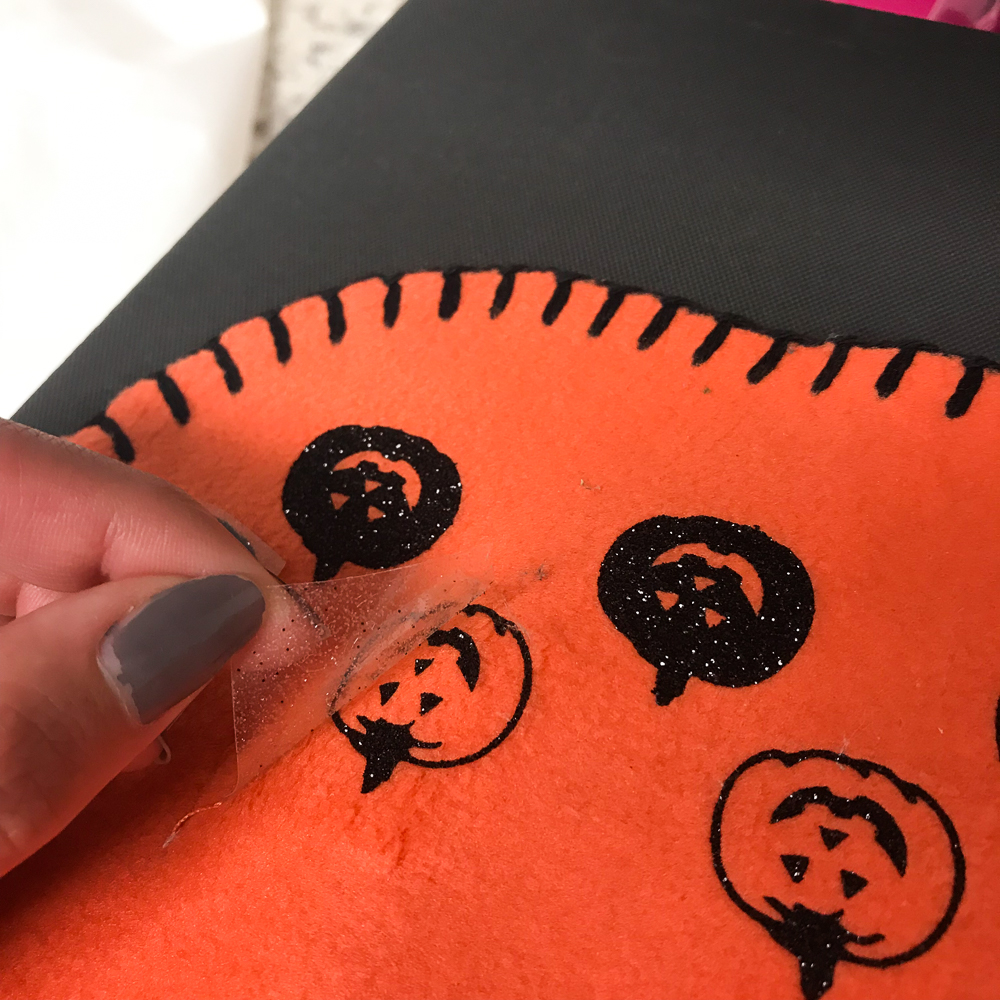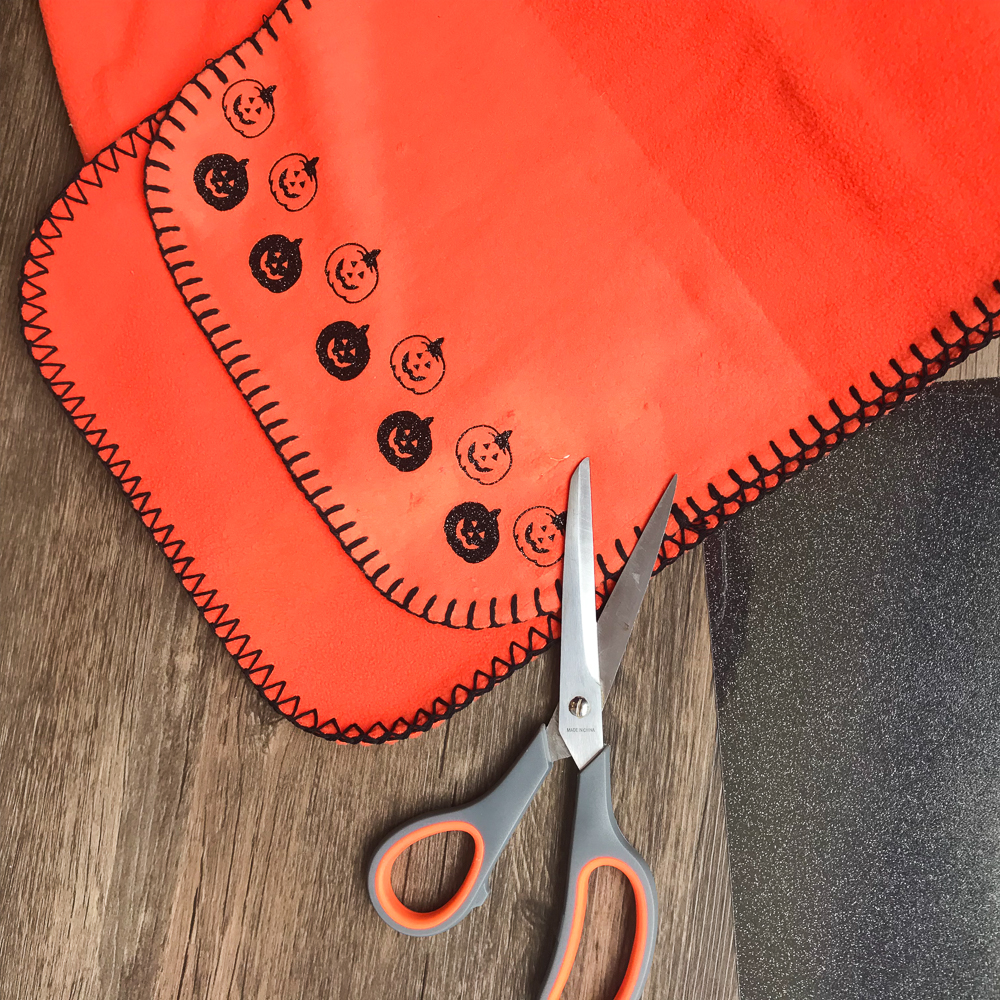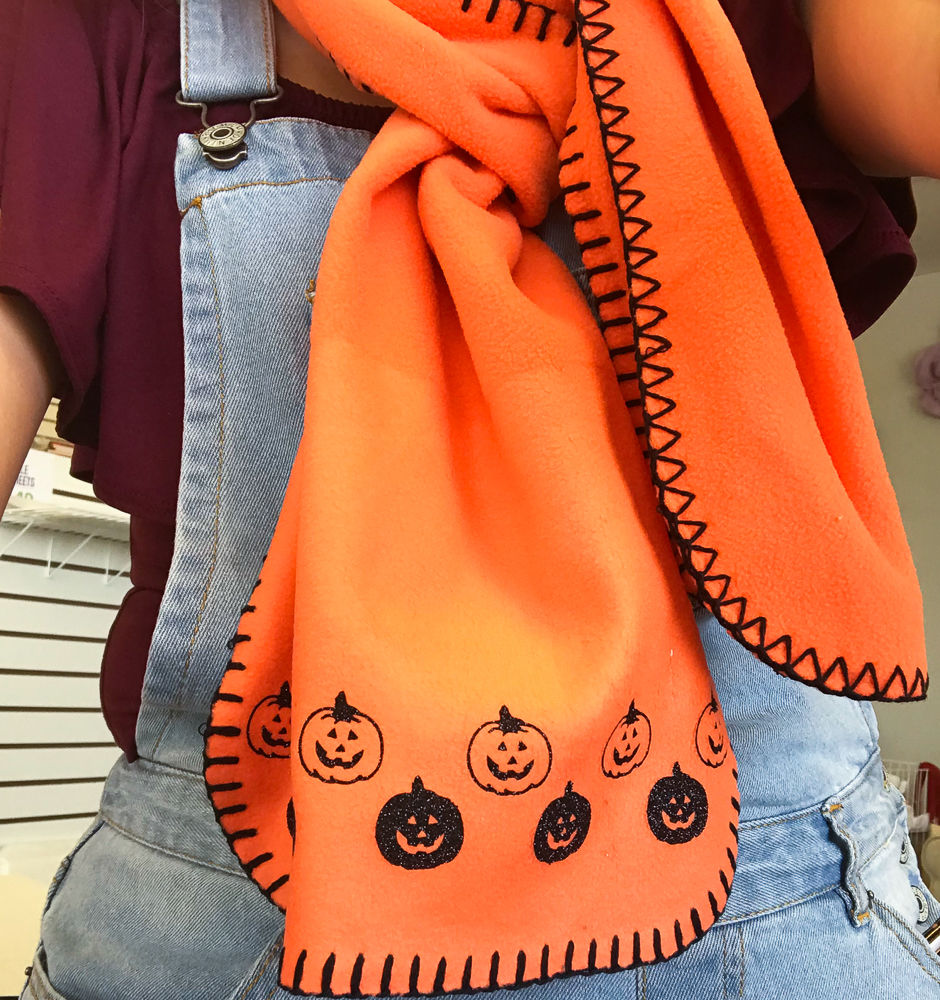 Custom scarves are a great way to add something special to your fall craft show display.
Until next time!
-Elisha