Do you struggle to find masculine shirt designs for the guys in your life? What guy wouldn't love a whiskey shirt? With summer here in full swing, I'm not sure about you, but most of my time is spent outside on the deck with a drink in my hand. So what better way to celebrate that than dragging out the Silhouette Cameo 3 to make a matching shirt?!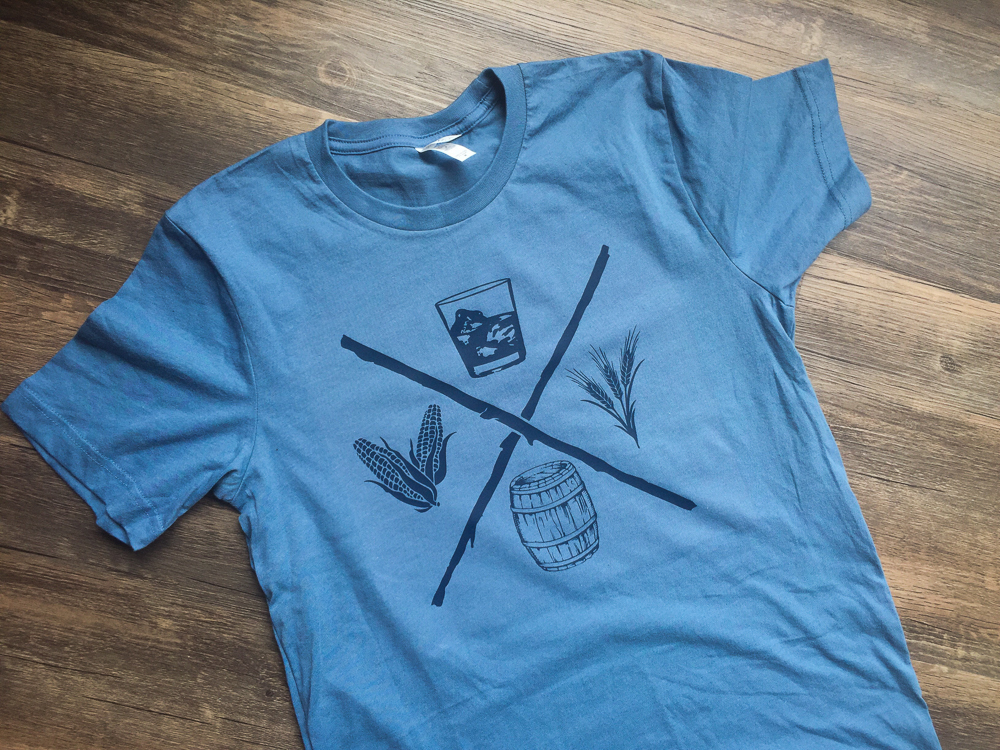 Since summer is all about getting comfortable outside, I needed a super soft tee that breathed. The Bella + Canvas 3001 Unisex Tee was perfect for this. Since these tees are unisex, they typically run a little small on men but are so soft that it's worth sizing up a bit. This style blank t-shirt comes in over 90 colors so if you're like me, choosing will take some time.
Since I wanted to create a more masculine design, I wanted to stick with colors that were a little duller and created more like a tone on tone effect. For this reason, I grabbed the Bella Unisex Jersey Tee in Steel Blue with the Marine Blue Craft Perfect HTV to go along with it. This combination resulted in a gorgeous matte finish with a super soft tee.
What you need:
To make this design, I found a few free PNG files online to trace. I combined my chosen designs of a rocks glass, whiskey barrel, corn, and wheat to create a trendy whiskey design.
After my design was created, I sized it to be a full front design on my t-shirt. For this size t-shirt, it came out to be 10" wide and just under 10" tall. Then, I mirrored my design and was ready to cut.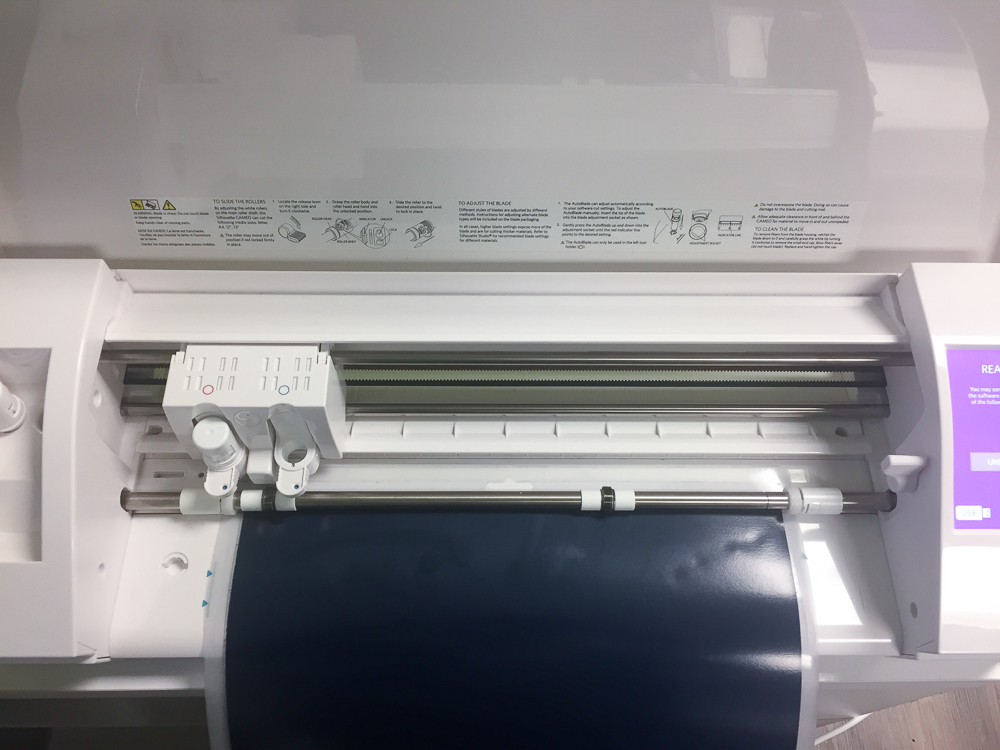 PRO TIP: Always perform a test cut.
I knew what I usually cut my Craft Perfect heat transfer vinyl on, but the test cut didn't come out clean. I bumped my blade up one notch and did one more test cut. This time, the test cut came out perfectly, so I was ready to send my design to cut. The last thing you want to do is waste an entire sheet of HTV, especially if it's the only sheet you have in that color.
Besides, as your blade is used more, your cut settings can vary. Even if you ALWAYS cut on the same settings, don't skip out on the test cut. It only takes a few seconds and can save you a lot of money in the long run.
Cutting this design took some time, but weeding it wasn't too bad! While my design was cutting, I switched on my Pink Heat Press to 305ºF so that it could heat up while I cut and weeded. I used my weeder tool to make my life a little easier and help speed up the weeding.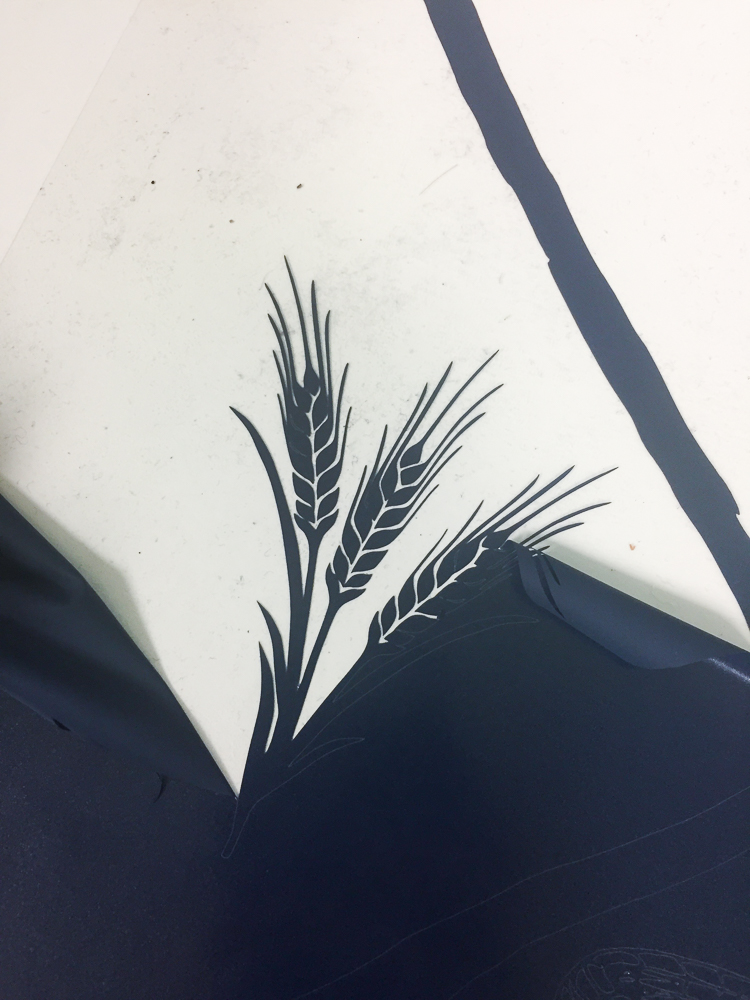 Once my heat press was up to temperature and my design was fully weeded, I aligned my shirt on the press, covered it with a reusable cover sheet just to protect the shirt, and did a quick pre-press for about 3 seconds. This pre-press is more important than you may realize. In addition to removing the wrinkles, it also removes any moisture that may be trapped in the fibers. That moisture can cause issues with your HTV applying if you don't remove it.
Then, I aligned my Craft Perfect heat transfer vinyl design on the shirt, covered it again with the reusable cover sheet, and press for 15 seconds with a medium pressure. When that was done, I peeled my design hot.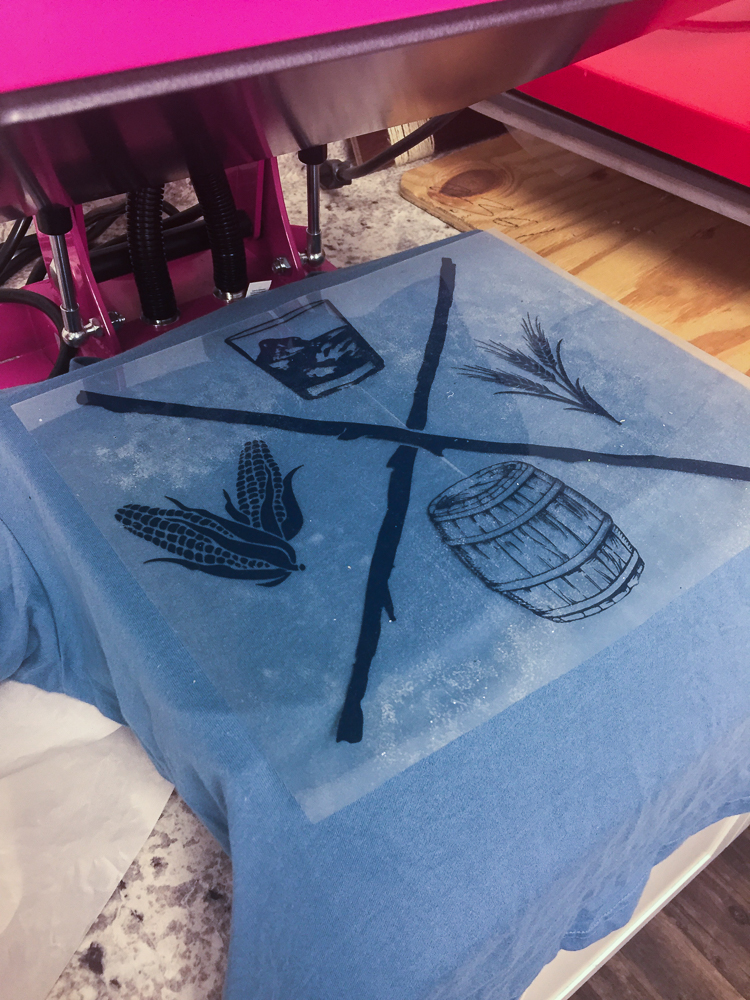 Now about that reusable cover sheet. When using the Pink Heat Press, a cover sheet isn't necessary as long as the carrier is covering all of the HTV on the shirt. So why did I use it? The Bella + Canvas 3001 Unisex Shirt is super soft because of the fabric it's made up of. The blend of this shirt can show press marks if you press with too much pressure, too long, or too high of heat, but a reusable cover sheet can help prevent those marks.
Now that my shirt was ready, I was ready to hit the deck with some drinks. Remember, while this design is perfect for the guys and dads in your life, women love whiskey too so don't be afraid to offer this shirt to all of your customers! Download the file here to make your own!