They can grow up and move out on their own but they always come home again……with their laundry. In my son's case, he just piles it into anything he can find. So I made him a gift with no truer words! This DIY Laundry Bag HTV project was just the thing I needed to send him home with.
What I used:
Laundry Bag
Siser® Easyweed® Electric in Electric Grape
Silhouette Studio
I started first with the lettering that I would be using to decorate the laundry bag. I picked a font that was clean and not too fancy since it was for my son. I cut the words out in the three different colors and then weeded them.
Next, I moved on to the shirt and boxer shorts silhouettes. The shirt was easy. I just copied and pasted a picture of a T-shirt into Silhouette Studio and traced it, then cut it out. The boxers were a few more steps than the shirt.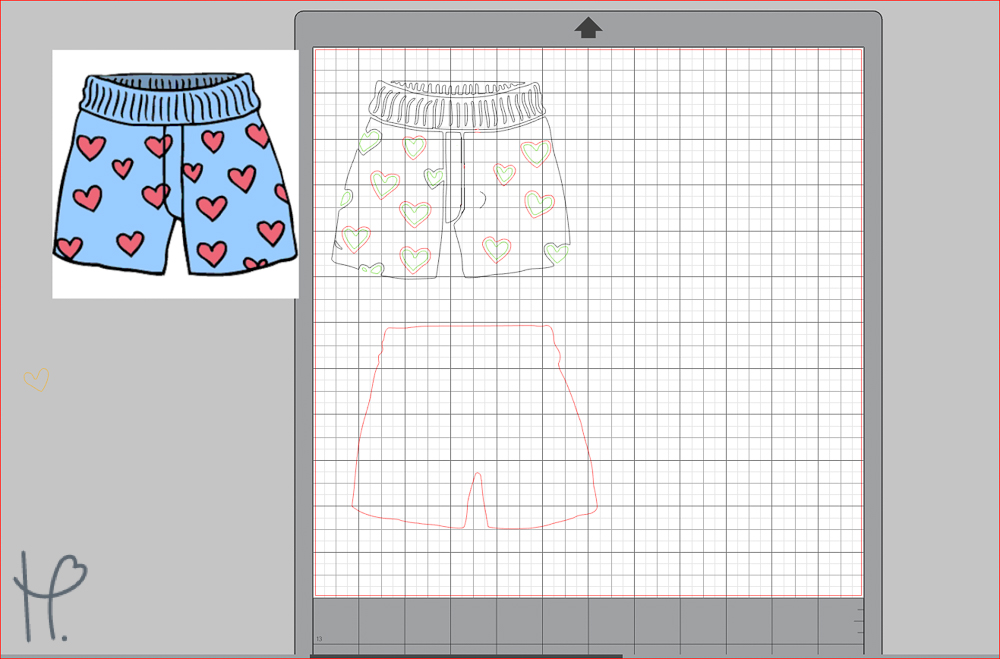 Once I pasted the picture into Silhouette Studio and traced it, I then ungrouped the image so I could cut it in three different colors. I wanted to layer the red on top of the black HTV and then add the purple HTV hearts on top.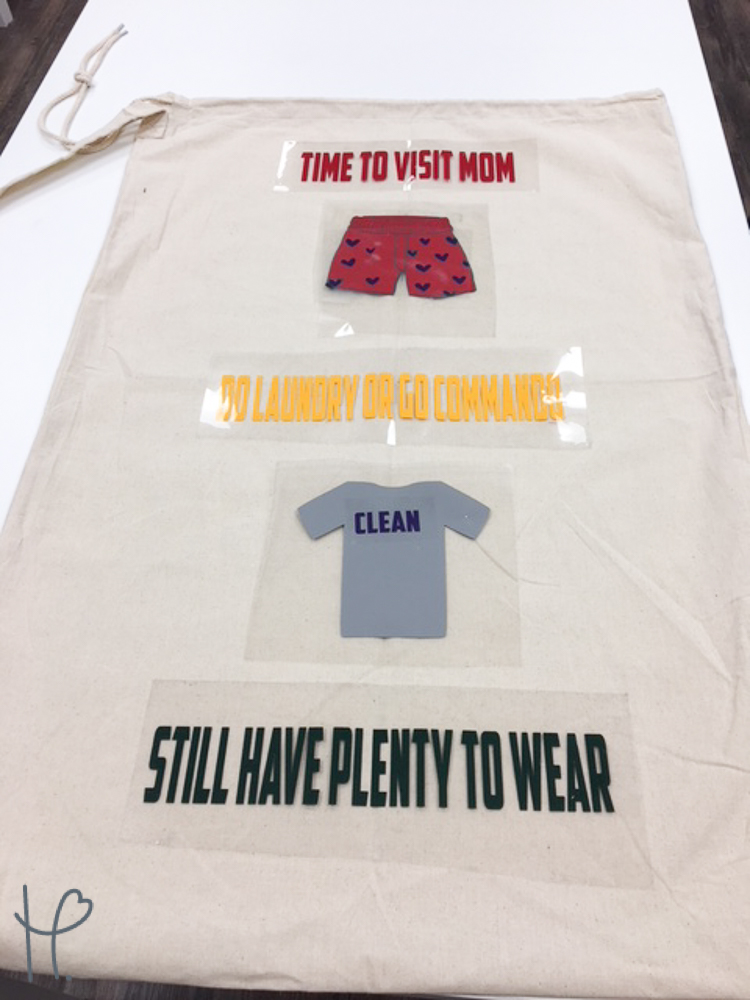 Time to apply.
First, I laid the bag out and placed all five parts on the bag to figure out the placement. A little "wizard" taught me a trick. Fold the bag in half and iron a seam down the middle. Then fold your design in half creasing the carrier sheet without creasing the design. This makes it easier to keep everything even and in line. Remember to fold your carrier sheet in half backward so that the adhesive or sticky side doesn't stick to itself.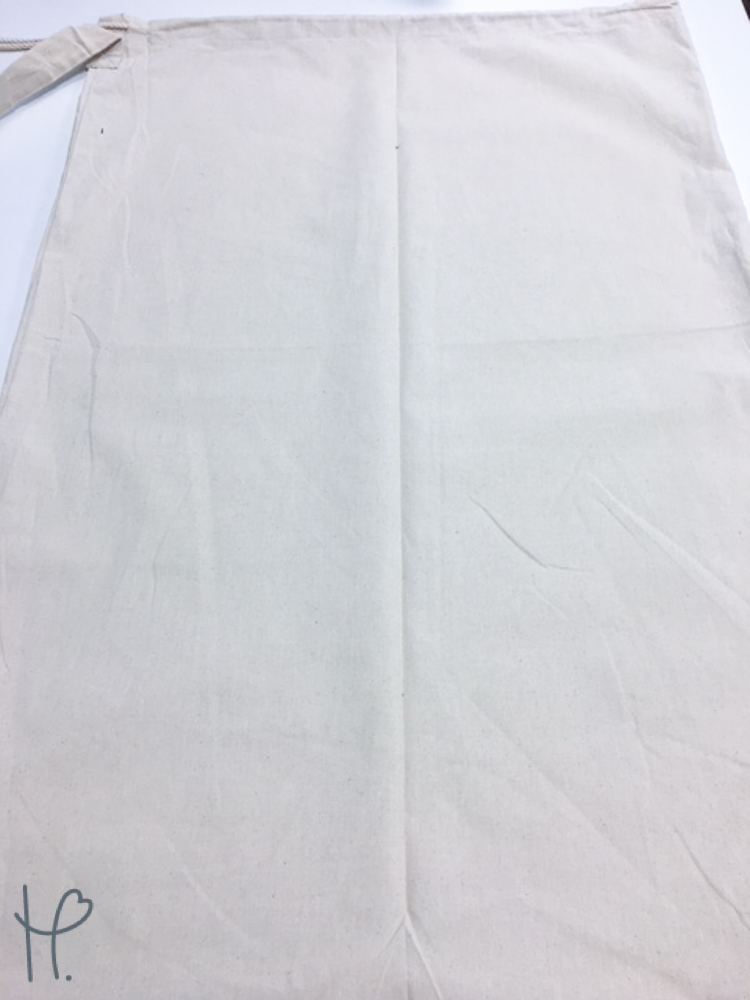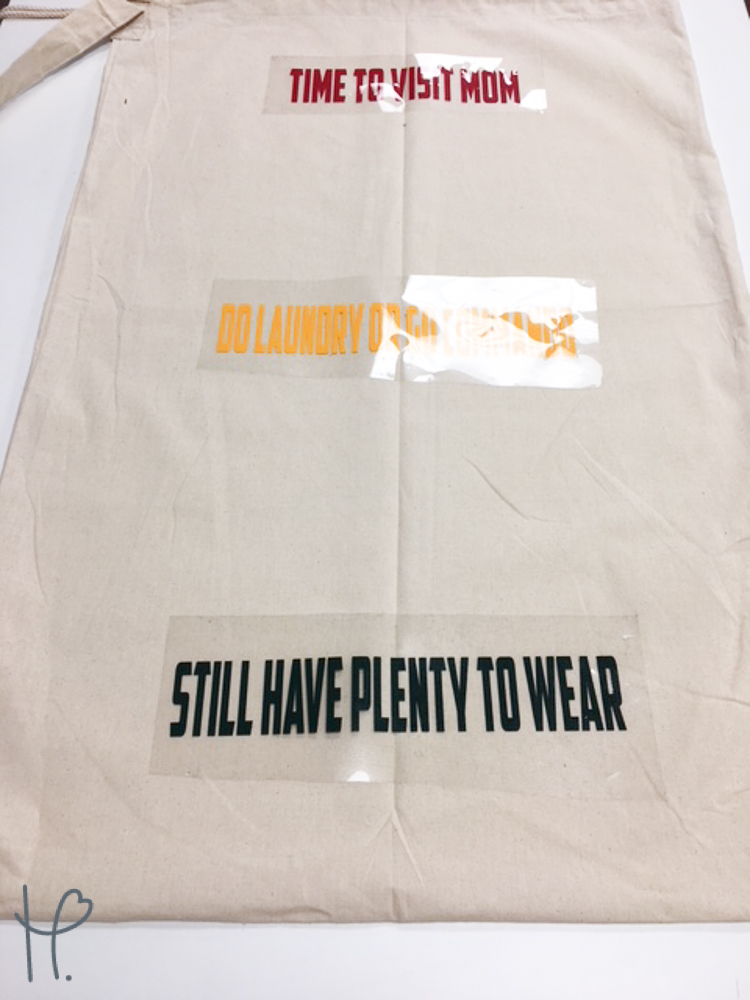 Again, I started with the text. I started at the top and worked my way down but whatever makes sense to you will work. I then applied the shirt and then the "gutchies" (AKA boxers). Don't forget to use a reusable cover sheet when layering vinyl. You don't want to apply heat to exposed vinyl.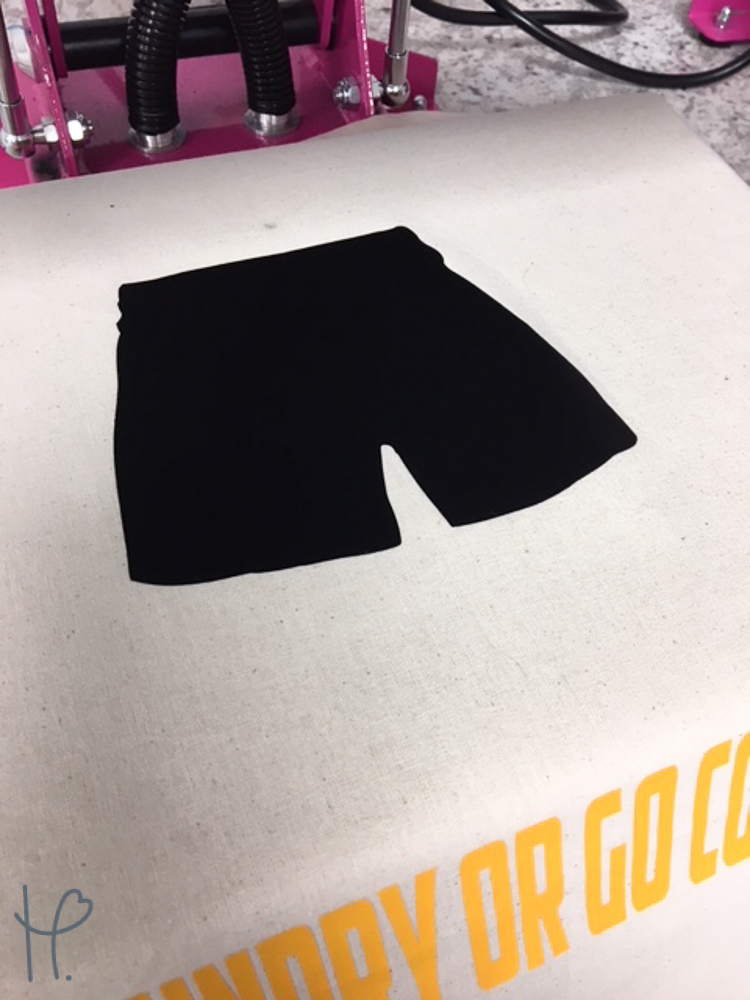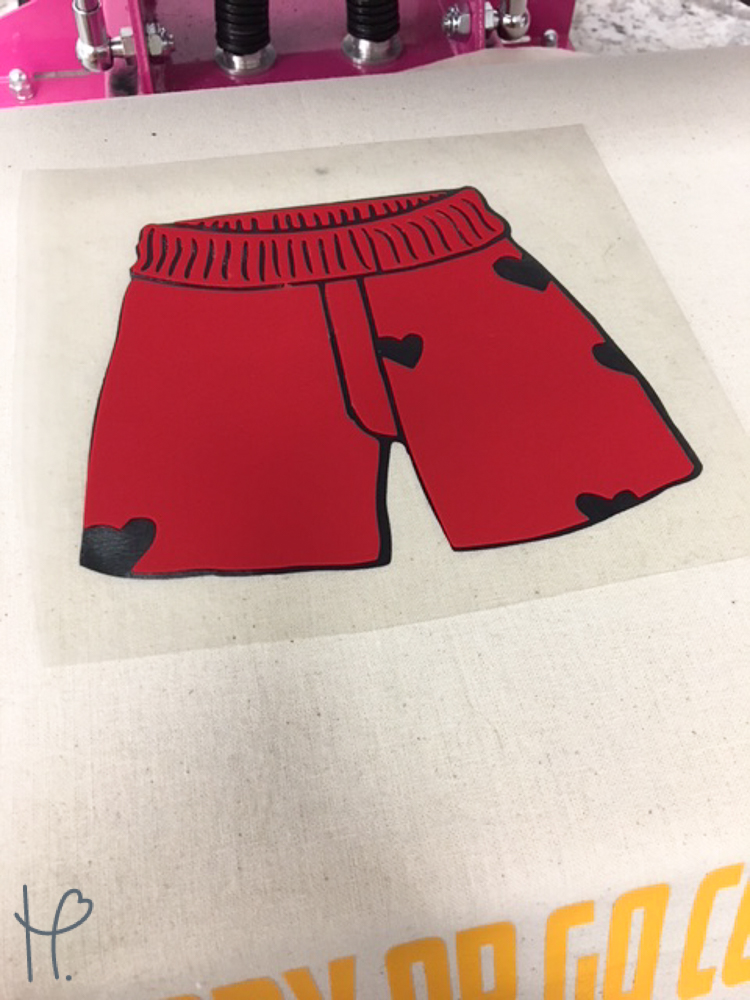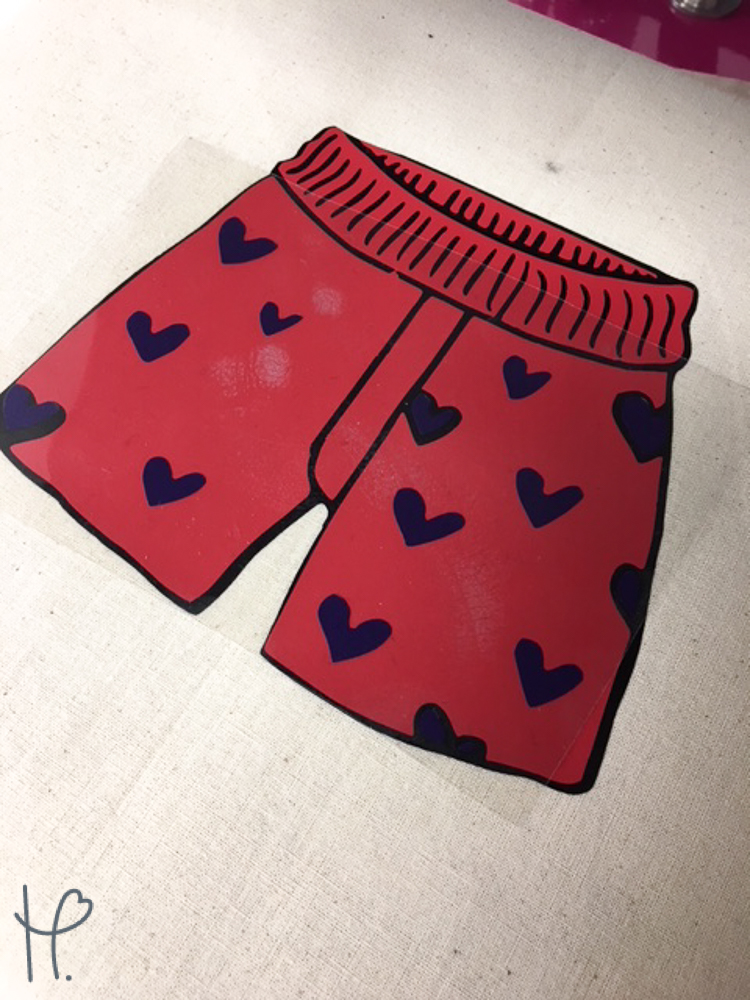 Nothing left to do but…the laundry!
With graduations right around the corner, these would make great gifts for kids going off to college.