Did you see our new Crafty Palette Vinyl Box? Well, not only does it include 4 new metallic HTV colors like the new Rose Gold, but it also comes with free cut files. Yep, free cut files! I thought I'd show you how I made a cute tote bag with our new metallic htv colors and one of the free cut files that come in the Crafty Palette.
If you got your Crafty Palette, you now know that you get 6 free cut files. Not going to lie, all the files were pretty cute so it was hard to pick just one. I decided on "Primpin' Ain't Easy", not only do I love puns, I also enjoy primpin'.
What I used:
Silhouette Studio
Scissors
White Tote Bag
I began by opening my cut file in Silhouette Studio. This file comes all grouped and ready to cut, but I wanted to use all 4 metallic colors from my Crafty Palette so the file needed ungrouped. You can ungroup the design by clicking on it and selecting "Release Compound Path". Releasing the compound path will make each element of the design its own path. After releasing the compound path, I choose the elements I wanted for each color and grouped them together.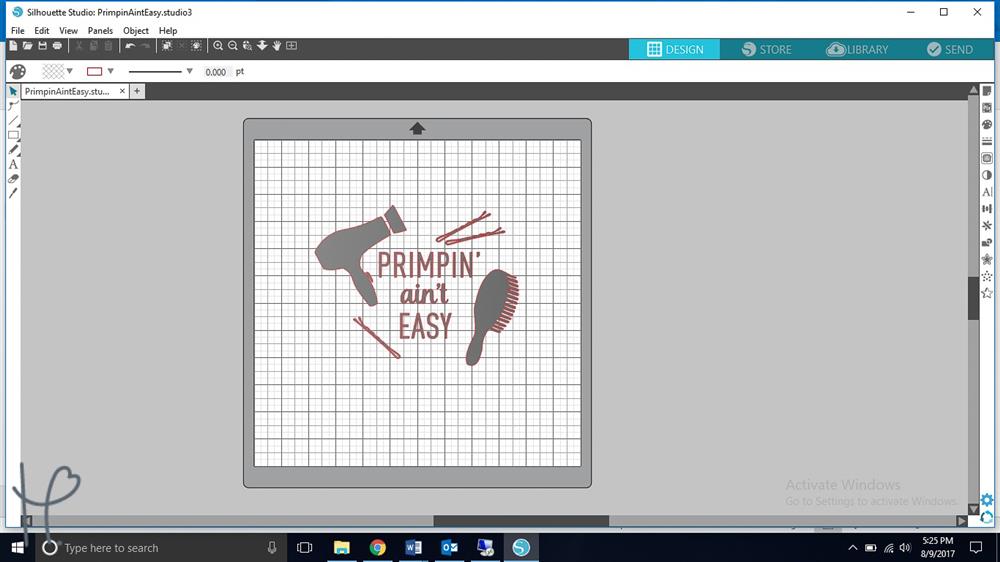 Now I was ready to cut! Don't forget to mirror your image when using HTV. Our Metallic HTV cut settings for Silhouette are Blade 2, Speed 8, Thickness 5. I put my first vinyl shiny side down on my mat and loaded it for cutting. I continued this step for each color design. The best part is that since I chose to make each piece a different color in the software, I could just choose to "Cut by Color".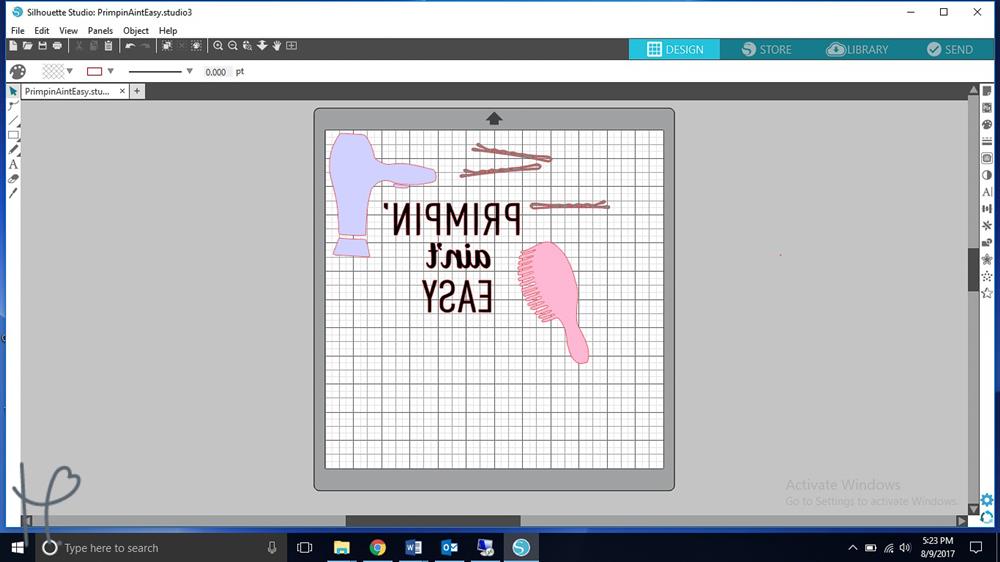 After everything was cut, I weeded it and got it ready to press. For this project, I used our pink heat press, but you can use a household iron too. Just remember that a household iron will require more time and a lot of pressure. All our heat application instructions are located on our website under the metallic HTV product page toward the bottom.
Before placing my design on my tote bag, I preheated the bag for about 4 seconds to get the moisture and wrinkles out. Once preheating was done I was set to place my design on my bag and press! Keep in mind that when you are pressing standard or metallic htv from Happy Crafters, and you're layering or pressing multiple colors, you can press each individual colors for around 2 seconds. Then peel the carry and press the entire bag once at the full-time. Metallic peels hot or cold, so I waited a few minutes, pulled my carrier sheets off and voila! I now have a cute new bag to carry all my lady things in!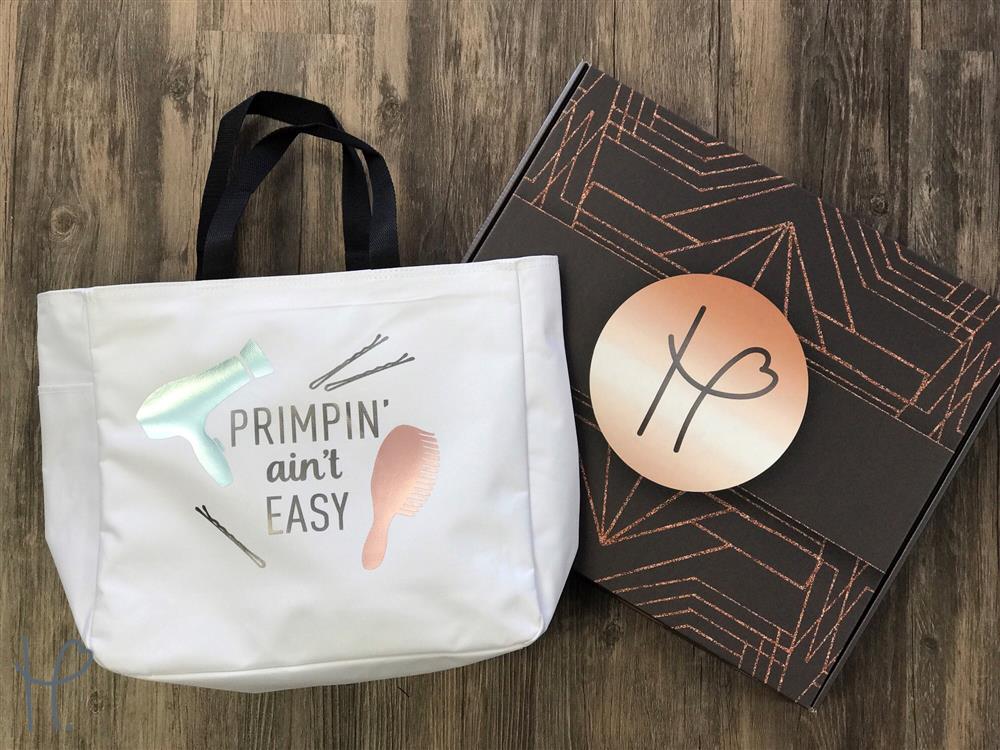 Until next time, Happy Crafting!
Oh, and don't forget to tag us using the hashtag #craftypalette when sharing your new metallic crafty palette creations.
Tab