So, you invited some folks over for a holiday gathering and got all the ingredients and recipes you need…but then you look at your dining table and realize the typical setup won't cut it. Whether you want to go over the top or keep it subtle yet fun and festive, these easy decorative touches can be whipped up with a vinyl cutter and vinyl in minutes. Mix and match different items to make your perfect holiday table with vinyl and impress your guests (even if you burn the stuffing).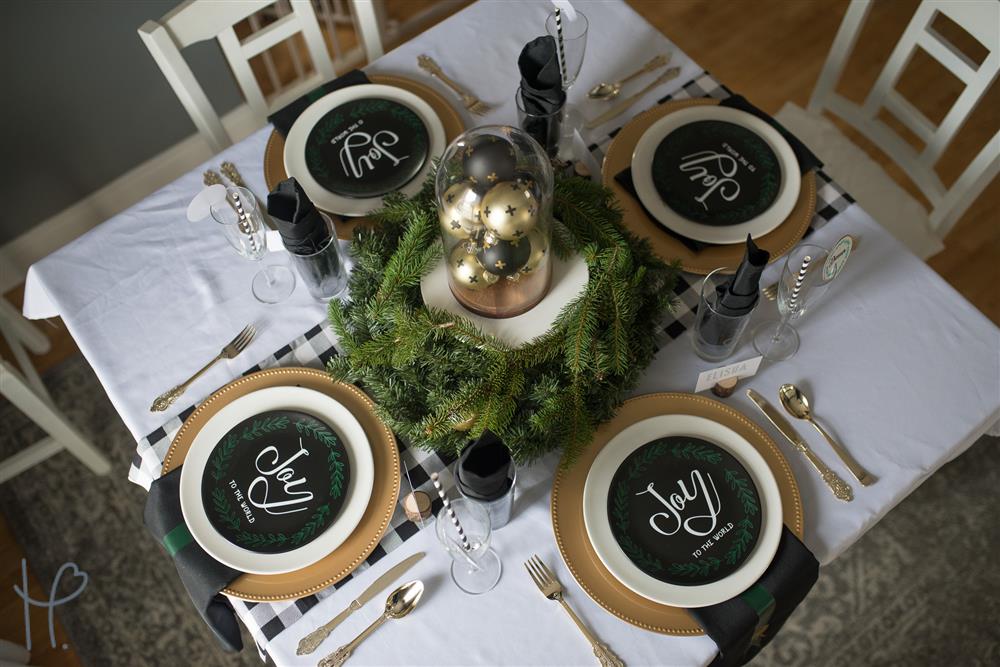 1.Napkins:
Napkins are a wonderful way to add a little detail to your place setting. I used Cilantro Standard HTV for the vertical ribbon and Gold Crown Standard HTV for the stag.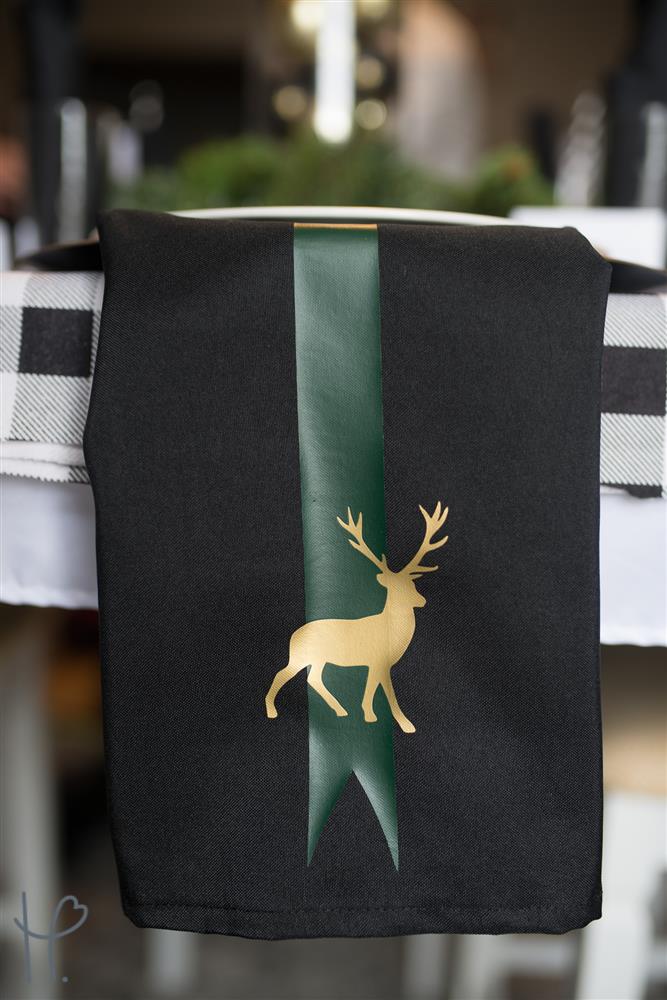 2. Ornaments:
Do you change your Christmas theme every year? I sure do! No problem, ornaments are a very inexpensive and quick project to fit that new design! I used OraCal 631 removable vinyl for the matte finish in both Metallic Gold and Black shaped x's.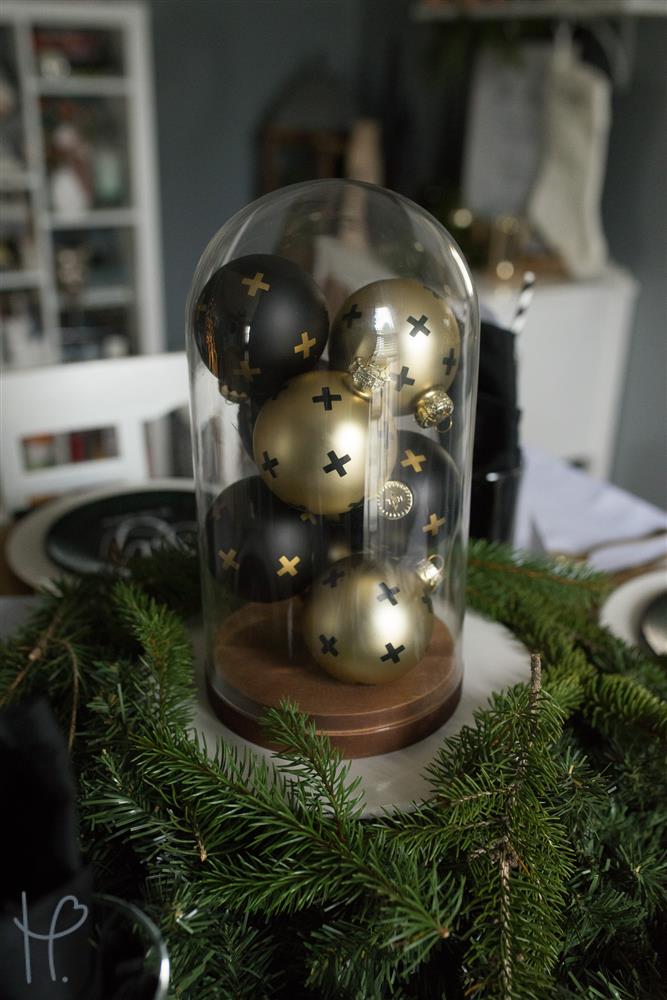 3. Glassware:
Glass etching was a new adventure for me, and I am really unsure as to why I waited so long. It only takes a few minutes to apply and wash off! The only materials needed were a sheet of OraCal 651 adhesive vinyl to use as a stencil and etching cream (I used the Silhouette brand).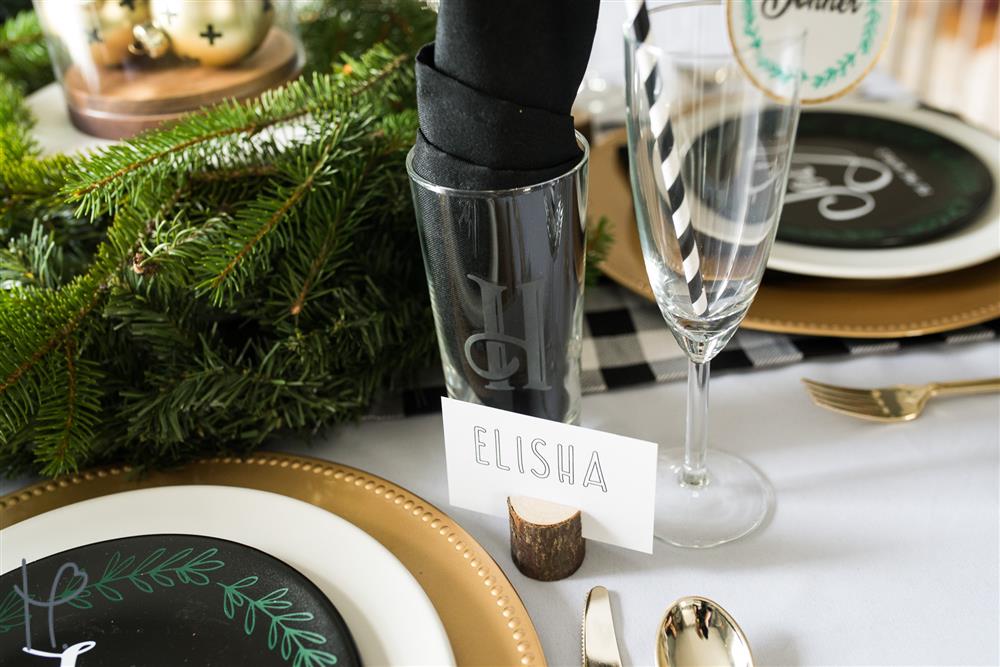 4. Gift Bags:
A little gesture like gift bags are all it takes to win your guests over, and it doesn't even break the budget! I found the blank bags at Target for $1.00 and added a tree made out of our Pesto Green HTV Flock. Stuff them with a few sweet treats, and they are complete!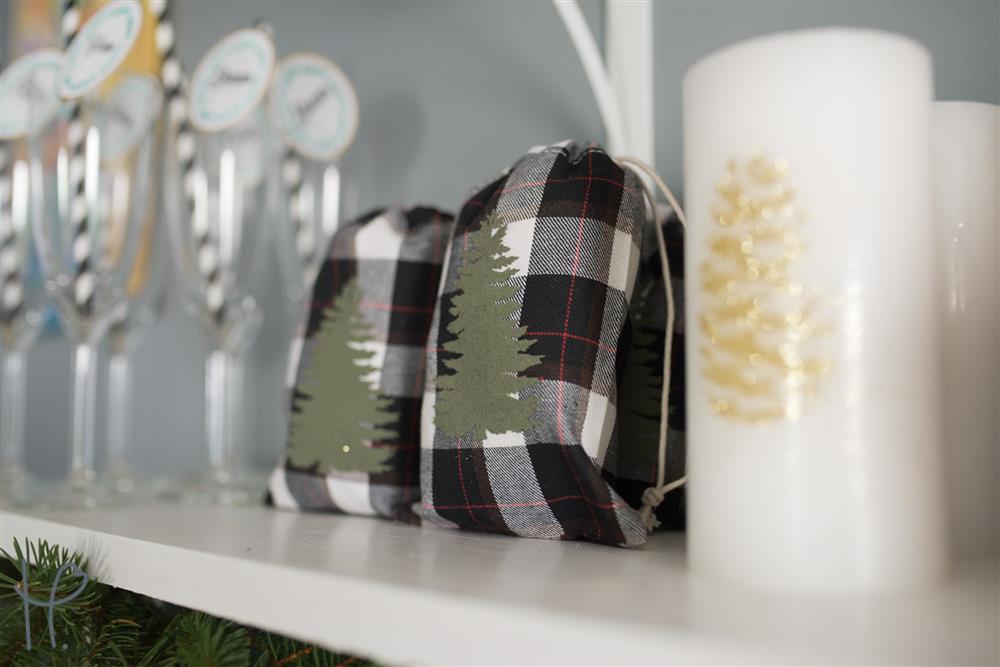 5. Menu:
This oversized menu not only let's your guests know what they will be eating later that night but also adds a nice graphic to any background. This frame was purchased at IKEA for around $10 and the lettering was created by using the Black OraCal 631. The best part is that this frame is re-usable!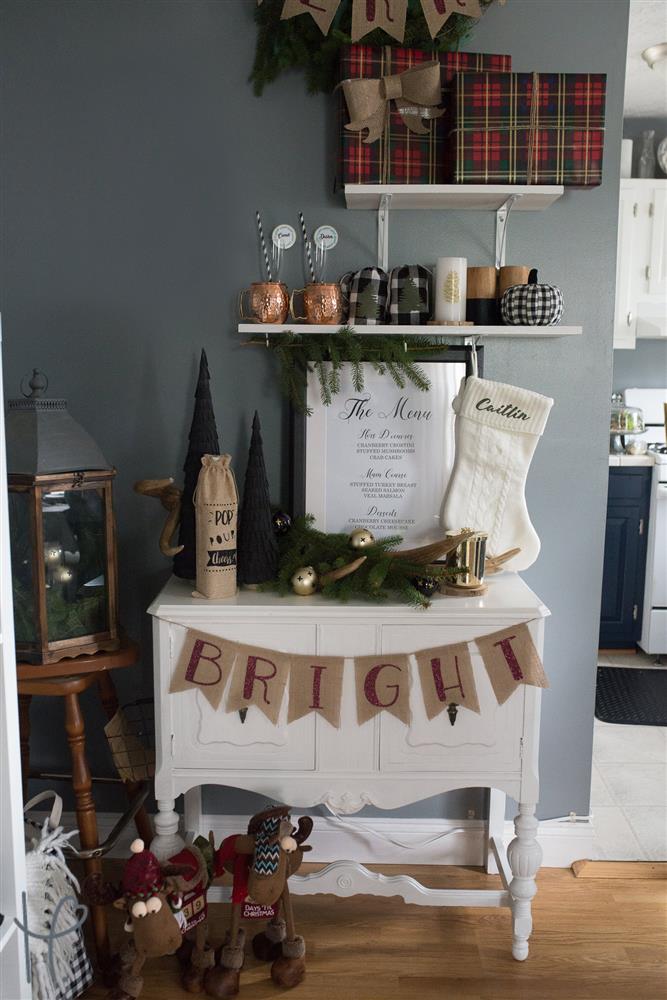 6. Table Runner:
With just 3 little words you have a customized table runner. Get creative with your family and add a favorite quote you share together. With this bold fabric, I decided to go with a subtle black standard heat transfer vinyl to add a little spice.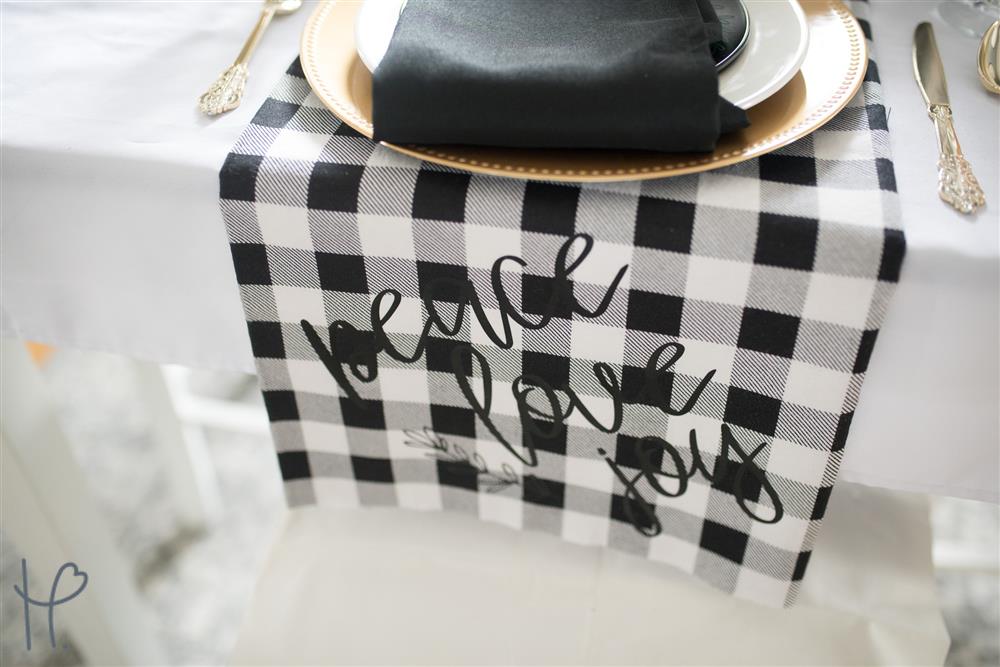 7. Name Tag/Wine Charms:
These not only serve a function for seat assignments and drink orders but also add a different media to the table! As a bonus, your guests can even take them home after the party is over. The sketch pens in the Cameo were super easy to use, I even added multiple colors!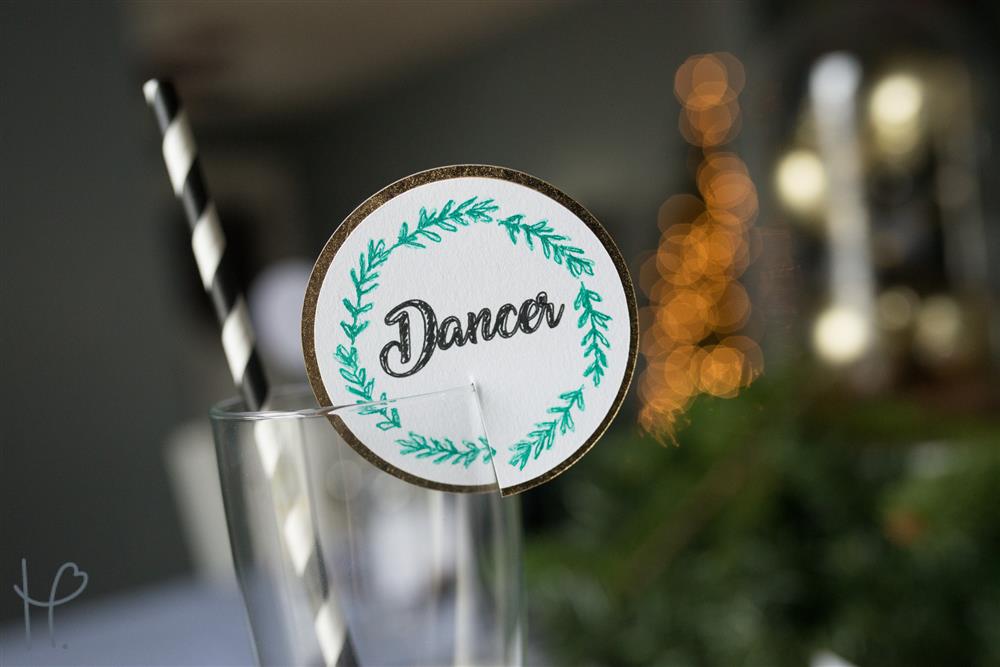 8. Wine Bag:
This blank bag was under $3 and we only used a scrap of Midnight Bling glitter heat transfer vinyl. What a perfect gift for the host, and it doubles as nice decor as well!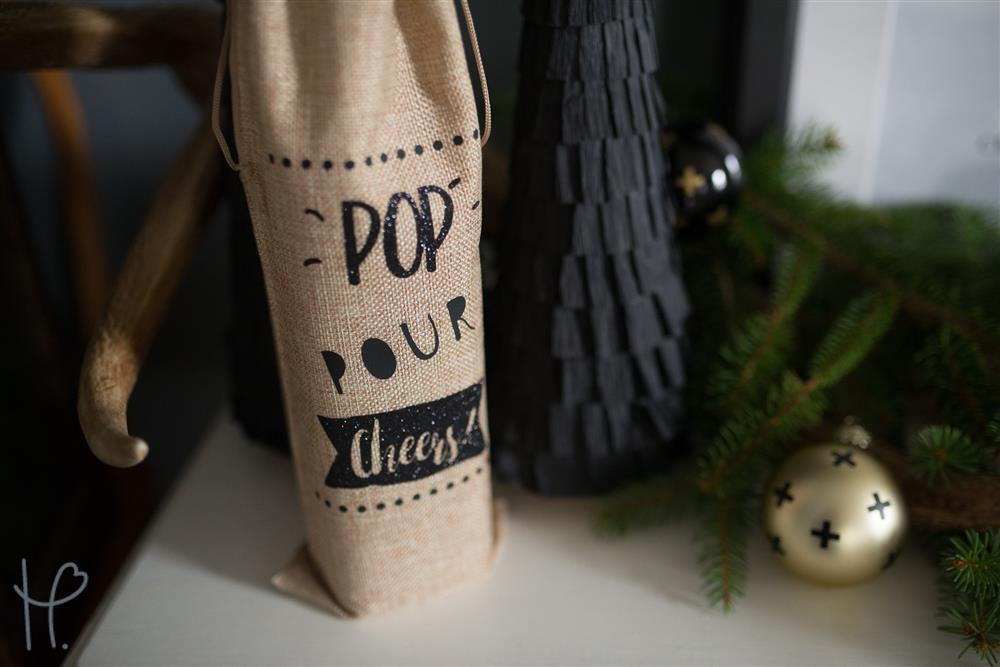 9. Tableware:
This plate speaks for itself. With just a few different colors of OraCal 631 removable vinyl (White + Dark Green) we have completely transformed this IKEA dish! I would consider this one of the focal points of the table with very little cost involved. We didn't epoxy this one because it is for decoration only, but you could use food safe epoxy so this could be used.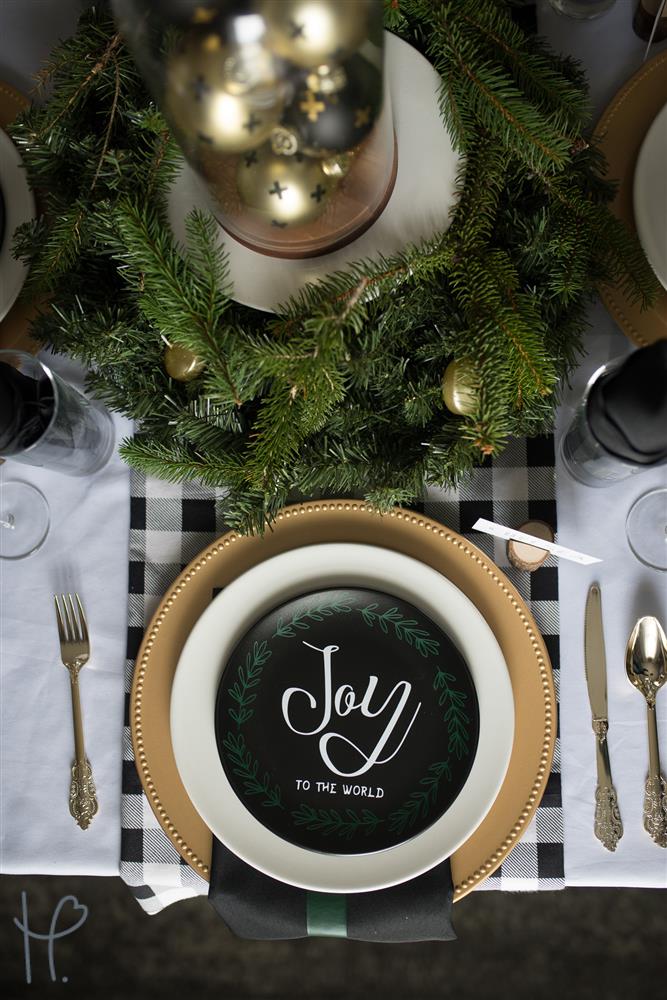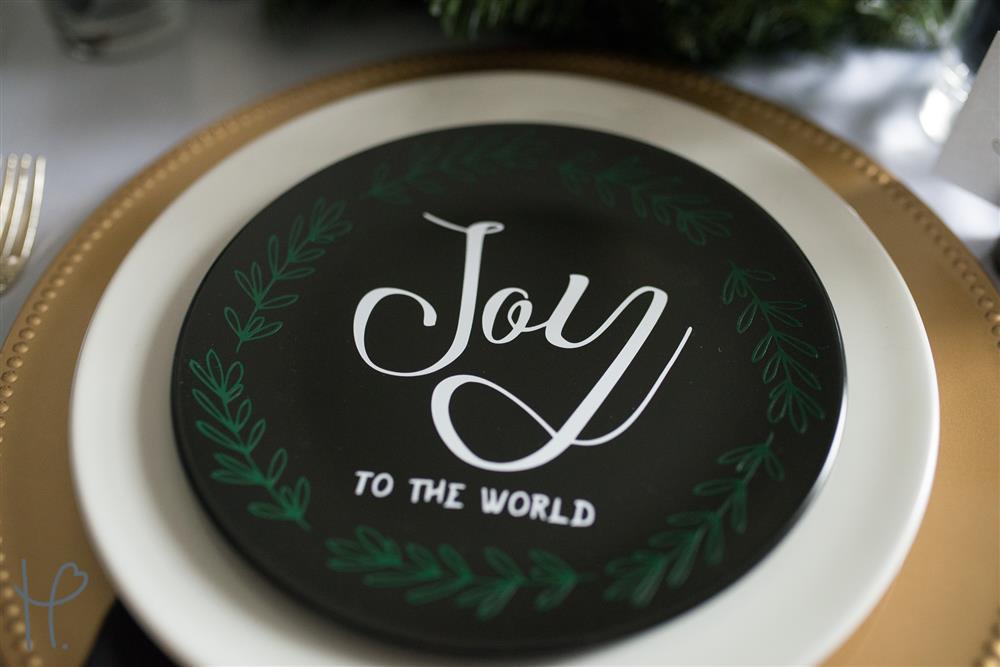 10. Stockings:
Whether they are hanging in the background or given as gifts for the guests, these items are always a hit! This particular Hobby Lobby stocking was made from Pesto Green Flock HTV and a beautiful cursive font called "Living Colours".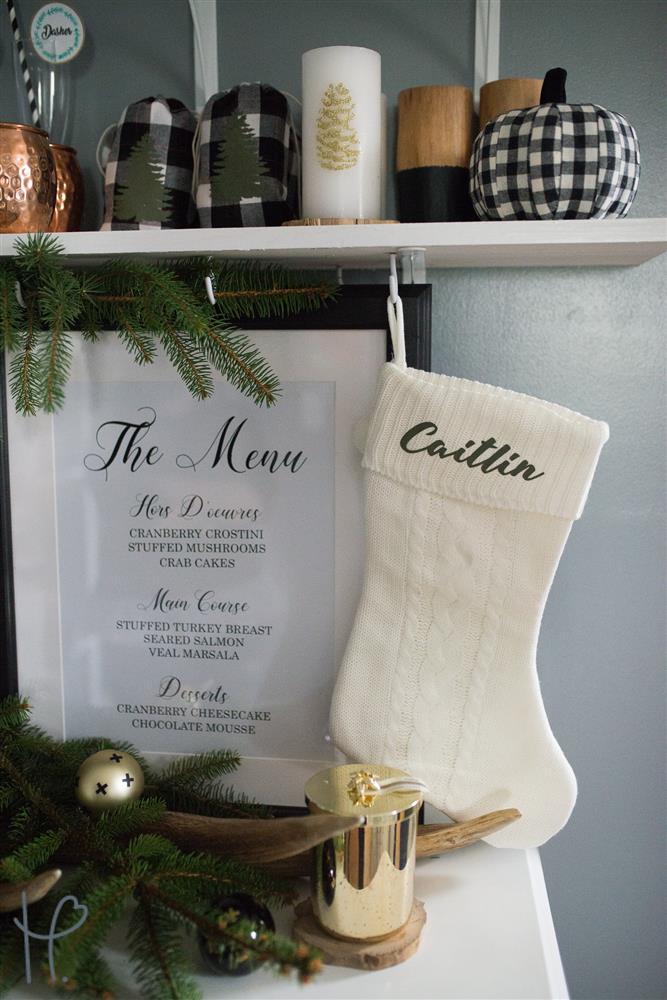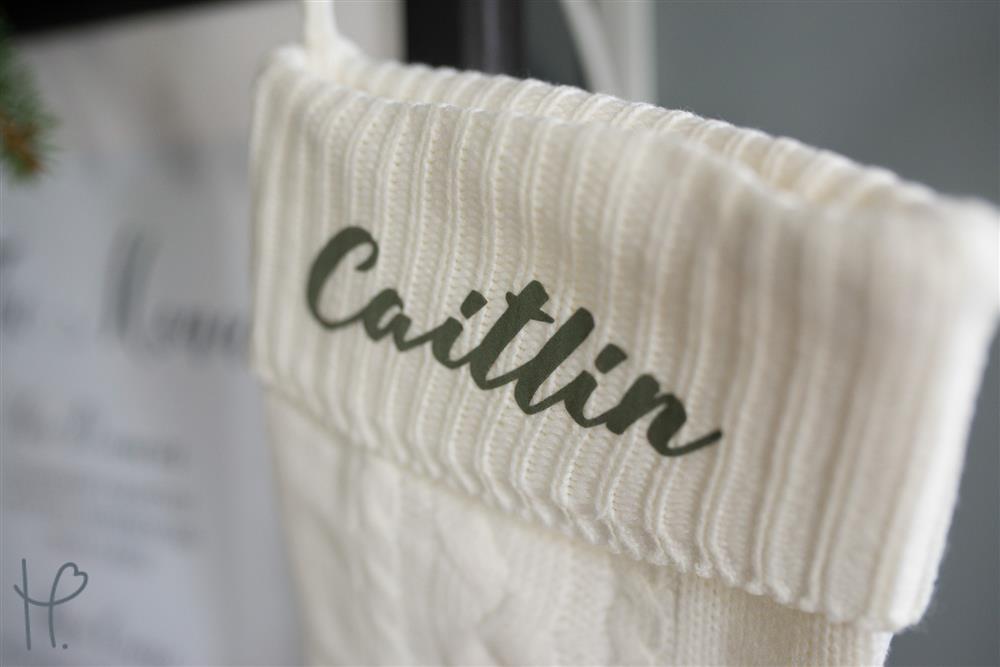 Guys, these vinyl cutters are unreal! The functionality is great and they are so versatile that I had trouble narrowing it down to just ten great ways to use them for this project. For these projects, I used the Silhouette Cameo 3, but you could use any vinyl cutter. Please share with us any designs you come up with for your next gathering, we would love to see them!
If you'd like to download some of the cut files that we made for these projects, enter your email below!