This has been such a great year for astronomy themed crafts, hasn't it? I've always had a soft spot for the planets and stars, so, to say the least, I was very excited to make something space themed for this project. I really wanted to create a DIY constellation pillow that would spruce up my home decor.
I used our Pearlescent Metallic HTV on a black pillow case to showcase the major constellations of the northern hemisphere. Did you know that residents of the southern hemisphere have a completely different set of stars to view at night? Some of my favorite constellations in the northern sky include Ursa Major and Ursa Minor, otherwise known as the big and little dipper! The north star (Polaris) is located at the very tip of the little dipper and was used for centuries to help guide travelers along their intended routes.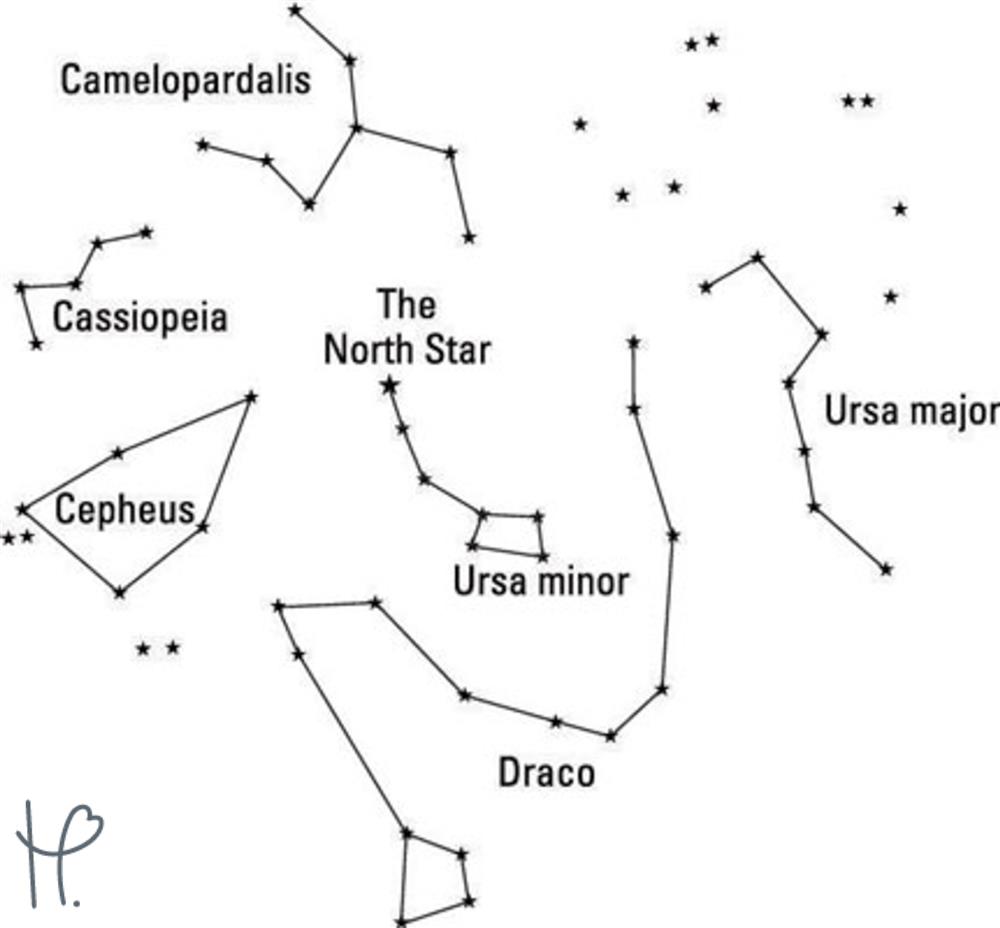 Materials used:
1 16" Pillowcase
Cricut Explore Air 2
As you can see, this design was very detailed and not particularly quick to weed. When cutting a detailed design, I always recommend to slow down the speed of your cutter. This will help you to get a complete cut on your vinyl so that when weeding you will only peel up what you need! I've included the cut file here, but I highly recommend a patient hand while weeding this one! I chose to weed this design on the bottom platen of my heat press. This makes weeding tiny details even easier. The Pearlescent HTV has a sticky carrier which allows you to press any details that come up when weeding back down, but at times, it can be too sticky. Weeding on a warm surface helps the vinyl release from the carrier.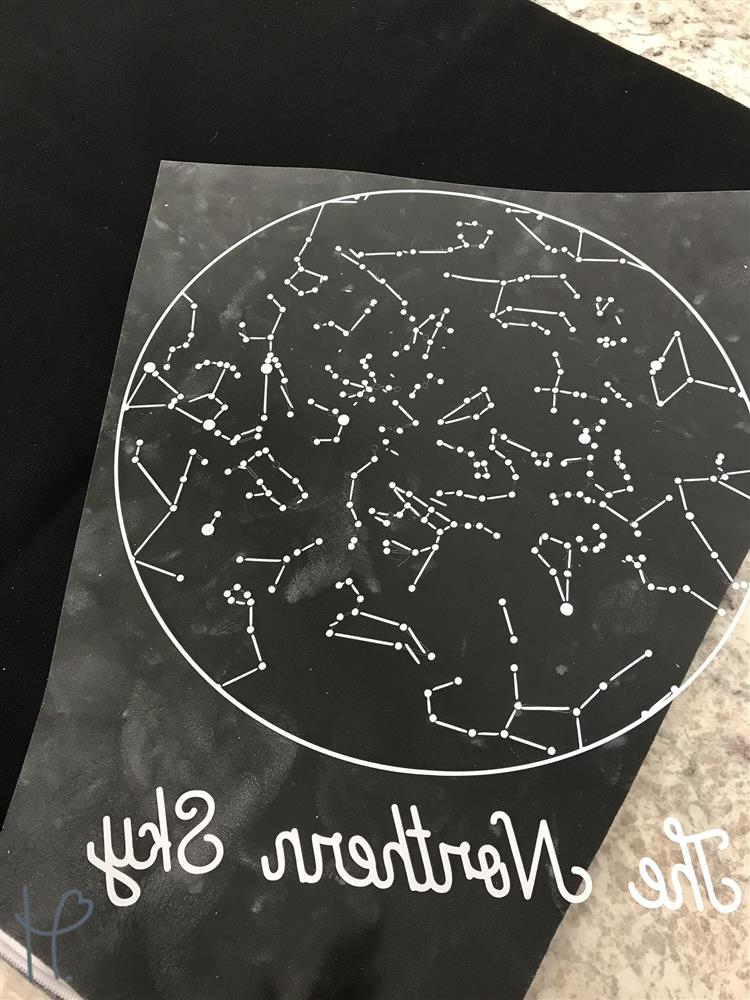 Once weeded, I centered my design on the pillowcase and set the heat press to 305º F. Since this design was larger than the press I did have to press in a couple of sections to cover the full 12x12" area of the design. It's important to keep in mind that you don't want your seams to be on the press when applying. This ensures that you get a good, even pressure on the pillow case.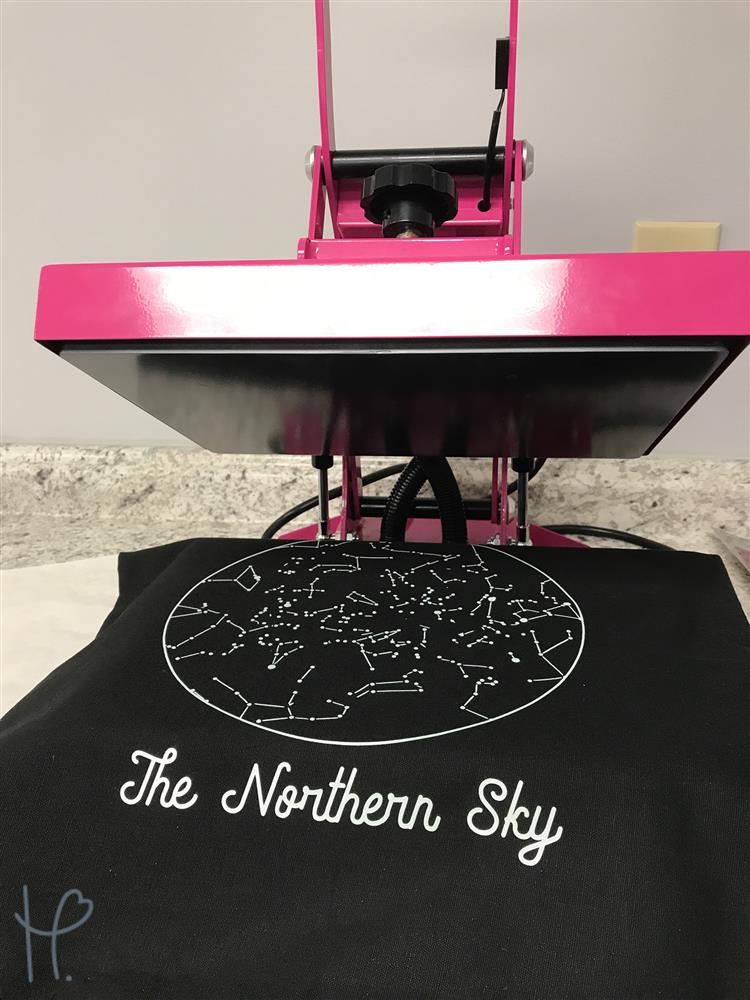 Once finished I was so excited to see what the pillow case looked like on a pillow, it's a good thing the Metallic HTV is a hot or cold peel! Who could wait for this to cool? The pearlescent effect came through beautifully, complementing the constellations with gorgeous pink and blue hues. It was perfect for this astronomical project.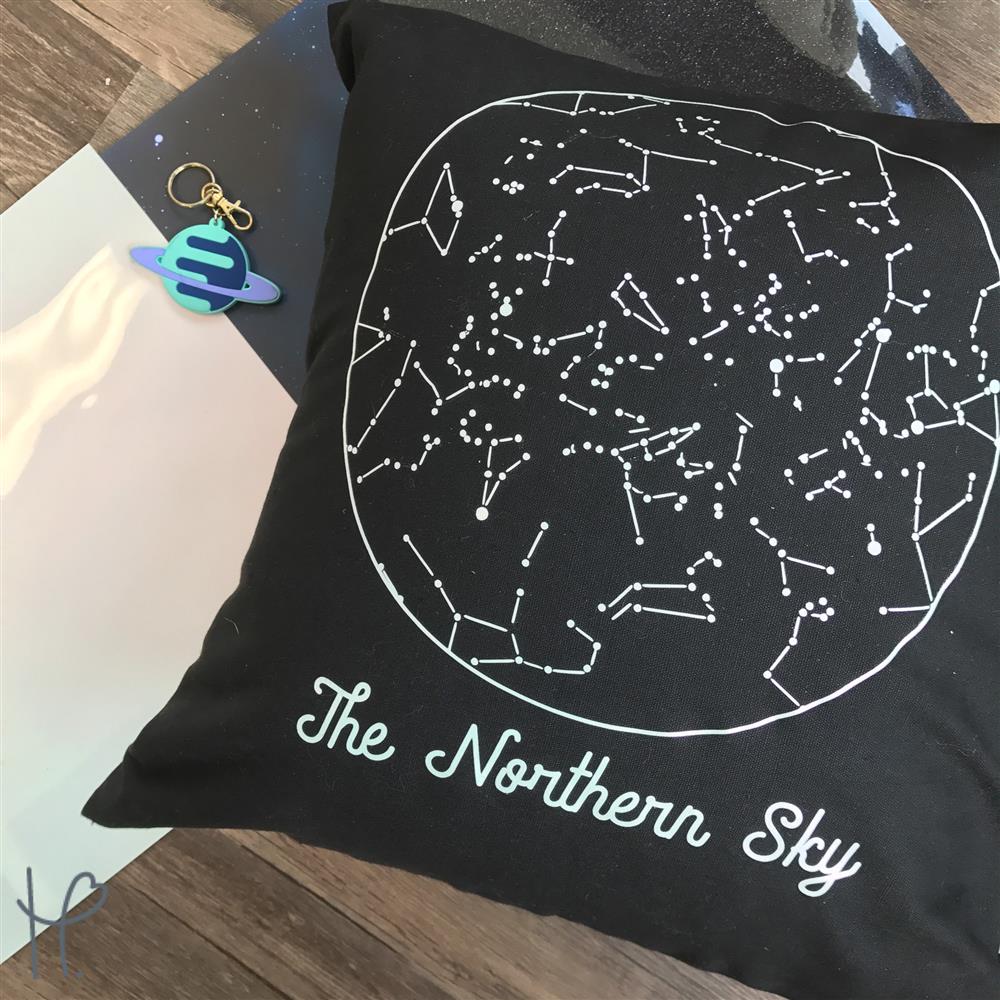 Download this cut file here! What kinds of projects would you use Metallic HTV for? Tell us in the comments below, or tag us in your amazing projects on Facebook, Twitter, and Instagram!