Hi there! Halloween is right around the corner, & I wanted something cute to hang outside our door to greet all of the trick or treaters in few weeks! What better way than to use my Silhouette Cameo and some OraCal 631 Removable Adhesive Vinyl? Plus it is so cute & easy to make, & it cost under $5 to make. You can' beat that! :) I can't wait to show you how to make it!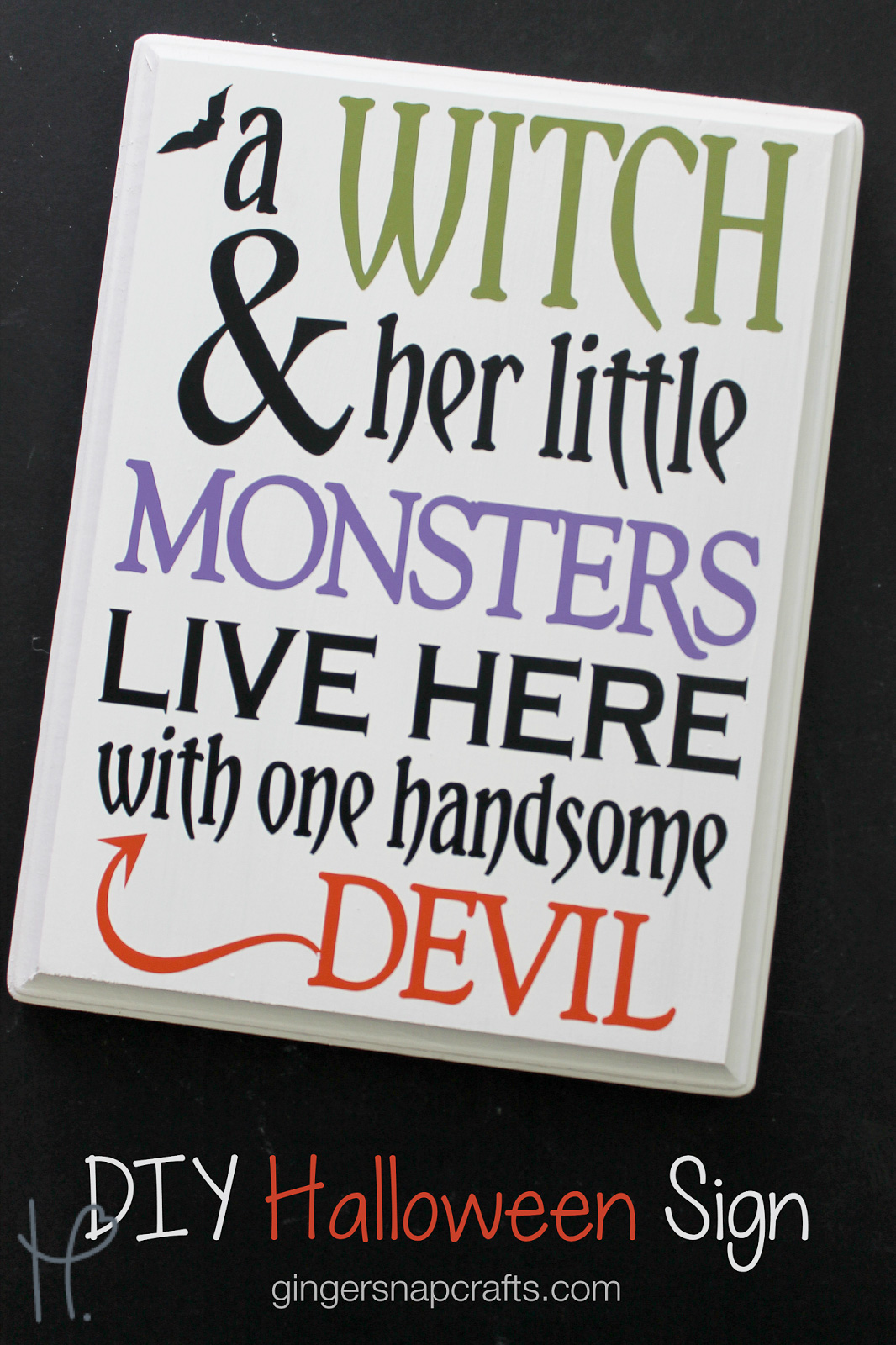 You'll need a few supplies to get started:
First, you will open up this image in Silhouette Studio. Select object & then ungroup from the toolbar. When you do this all the words are independent of each other, so you can move them around. I cut each set of words in a different color. Witch is olive, devil is orange, monsters is lavender & all the rest were cut in black.
TIP: EVEN THOUGH I WAS CUTTING WITH A 12" VINYL, I LEFT MY ROLLER IN THE 9" PLACEMENT SETTING. THIS PREVENTS YOUR VINYL FROM SLIDING AROUND.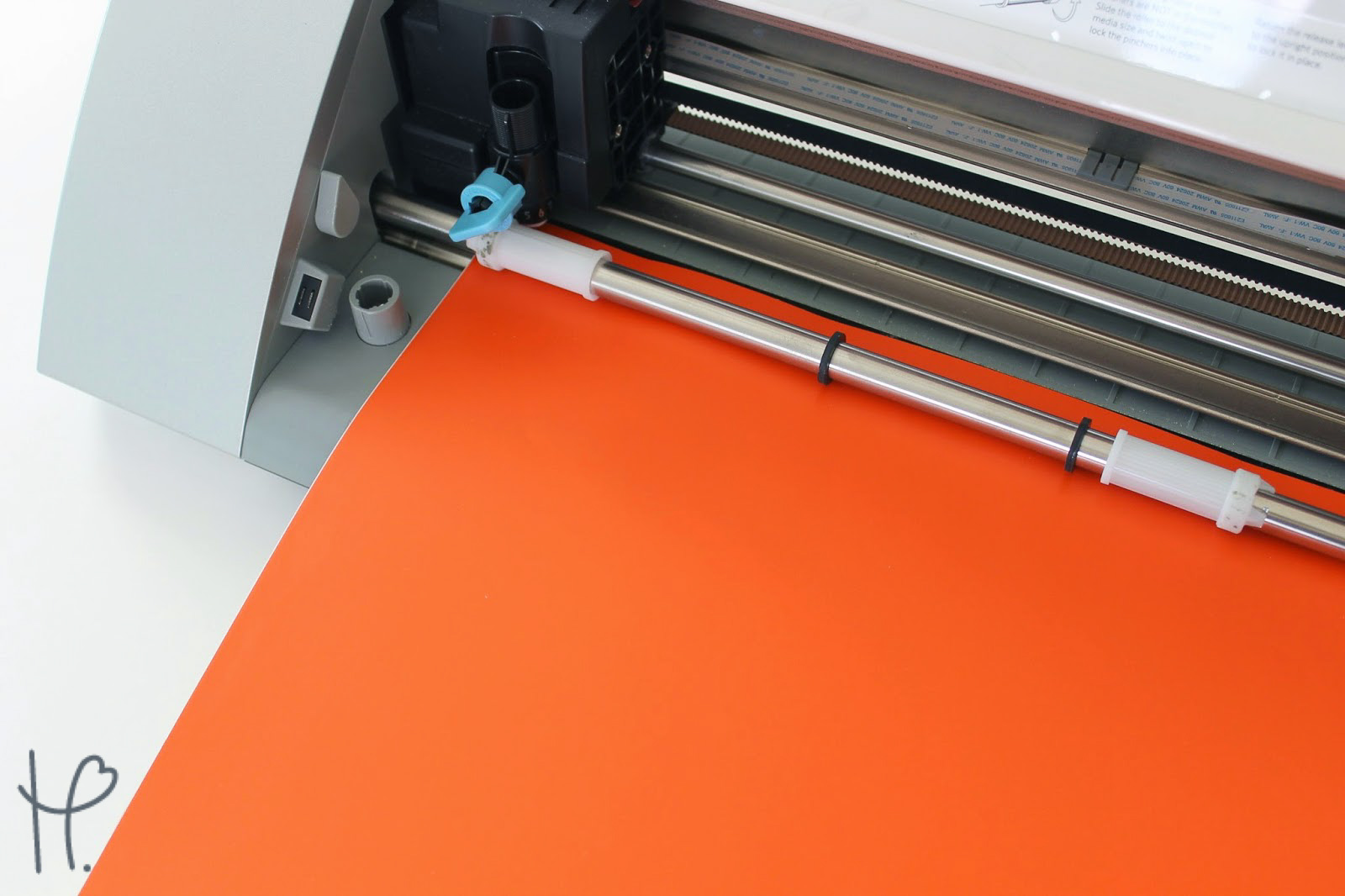 After each word was cut out of adhesive vinyl, it was time to start weeding. Weeding simply means removing the extra vinyl that you don't need anymore leaving your words behind. I actually think this part is kind of fun! ha! ;)
After all the vinyl was cut & weeded it was time for my favorite thing to do ~ applying the vinyl! :)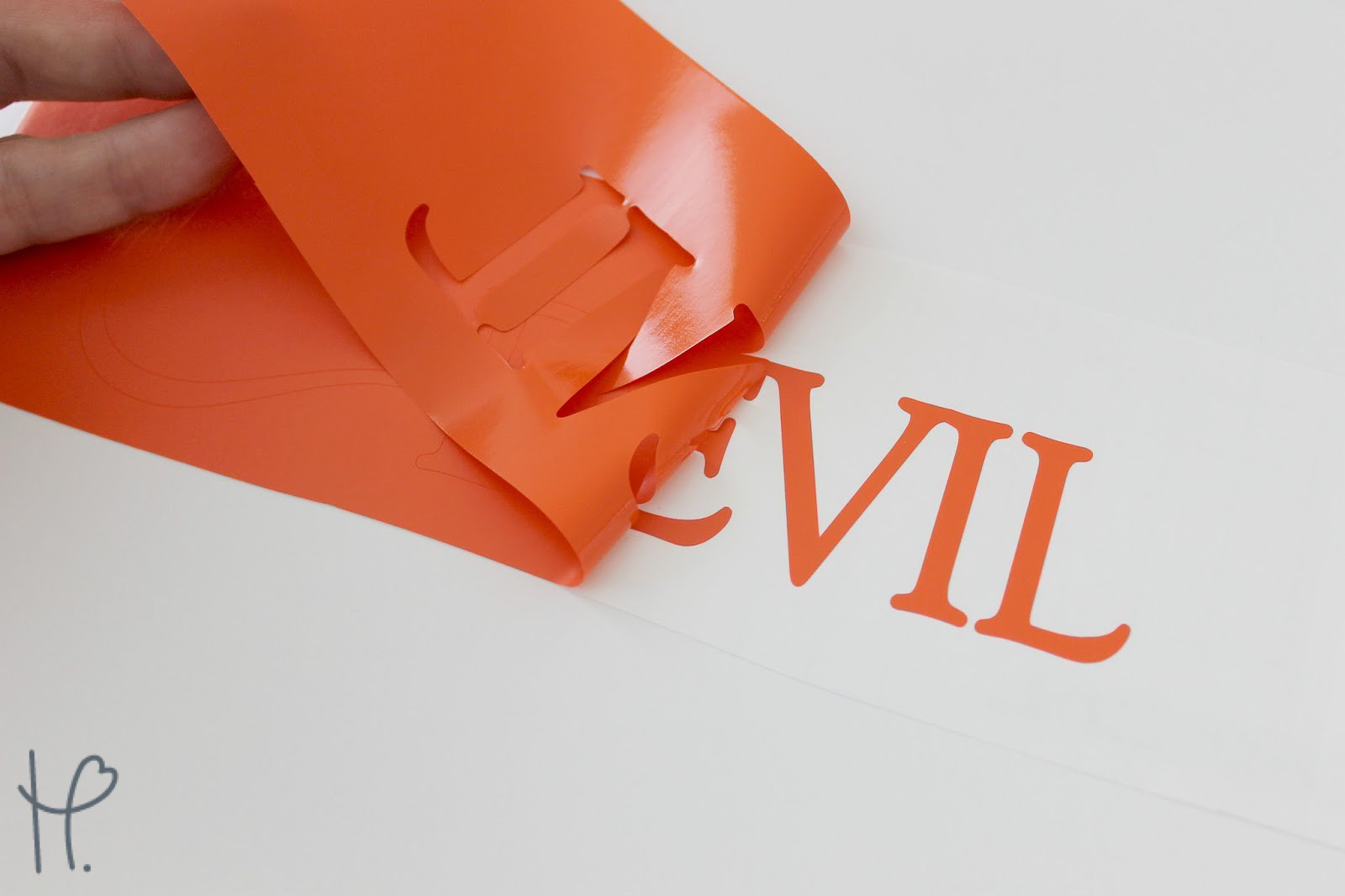 Another tip...you can reuse transfer tape! I used the same 3-inch piece of transfer tape over & over to complete this project. To remove your vinyl lettering you'll put the transfer tape over the top. Smooth it down, and then flip it over. Slowly remove your backing paper leaving your vinyl lettering behind.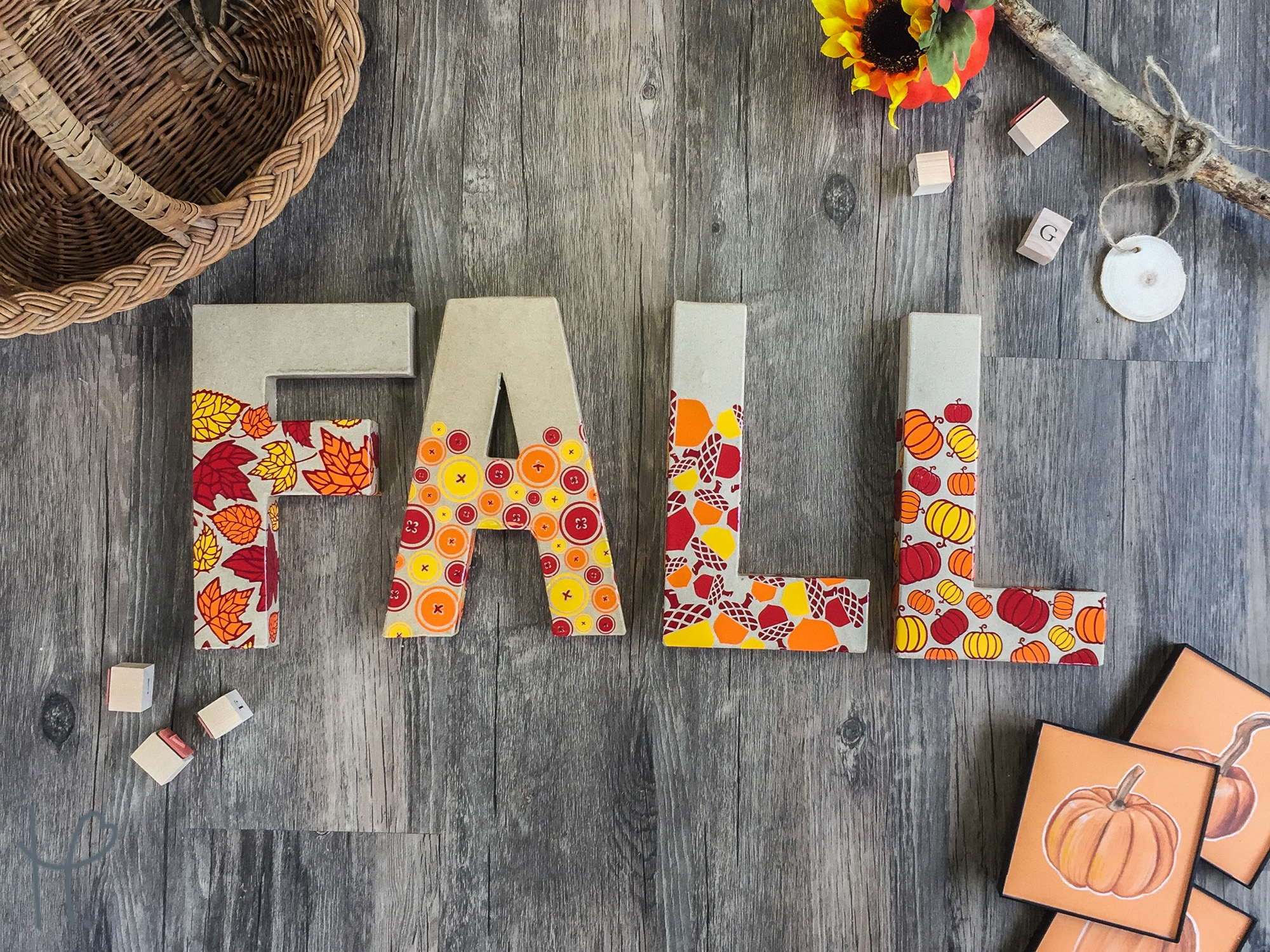 Once you remove the backing paper you'll flip it over vinyl side down & transfer tape side up onto the surface you want to apply your letters to. After it's just where you want it smooth it down with your Lil Chizler squeegee tool. You'll want to start in the center of the word and squeegee out to each side. Starting in the center ensures that you push all the air bubbles out from under the transfer tape.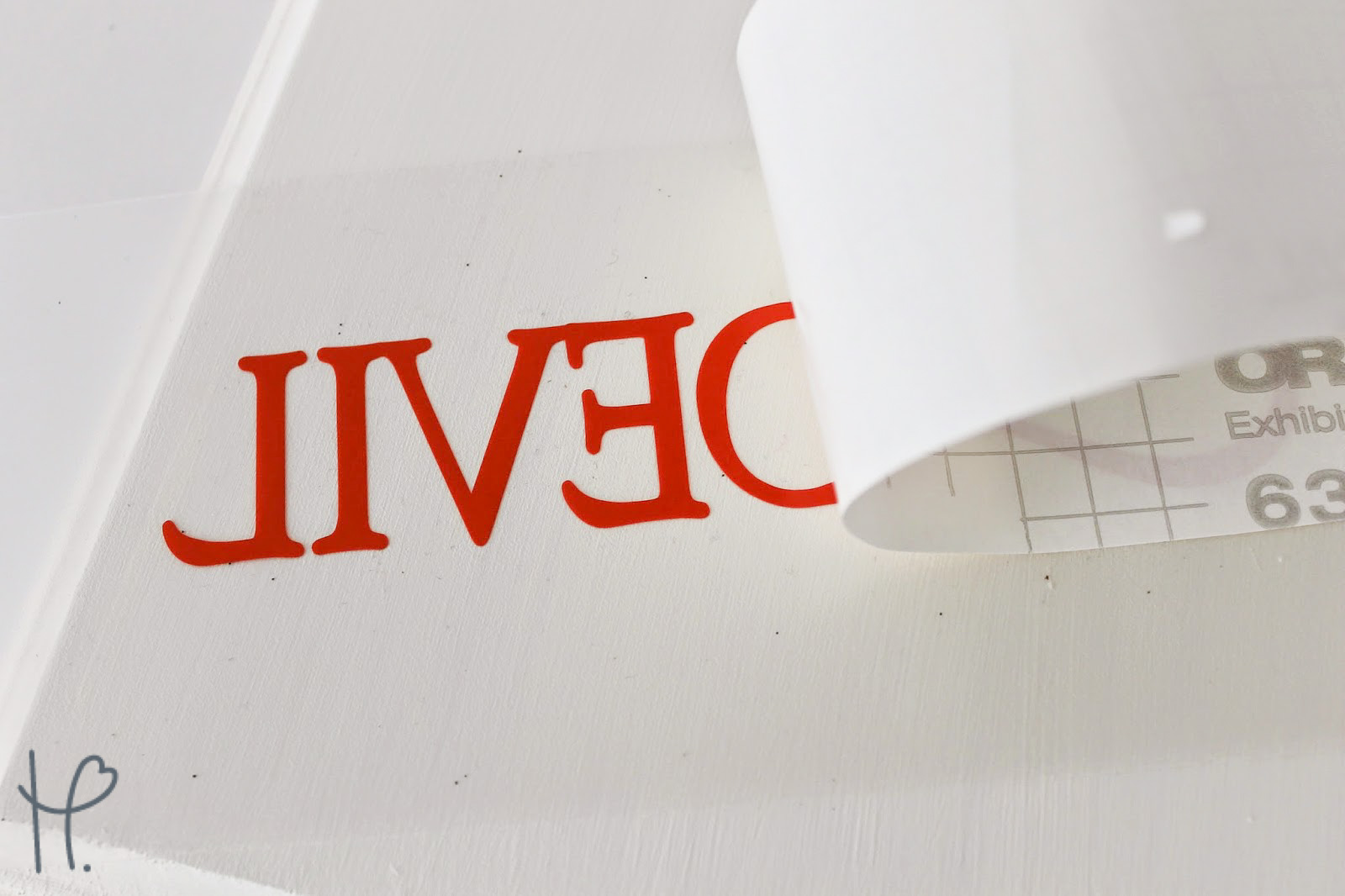 Once you have squeegeed the entire transfer, you are ready to remove the tape.
Do this slowly. If the letters don't want to stick lay your transfer tape back down & rub a little more. Keep doing this for each group of letters until you are finished. If you are still having trouble getting the vinyl to release from the application tape, fold the tape back on itself (180º). This will allow you to push down on the transfer at the same time you are peeling your tape.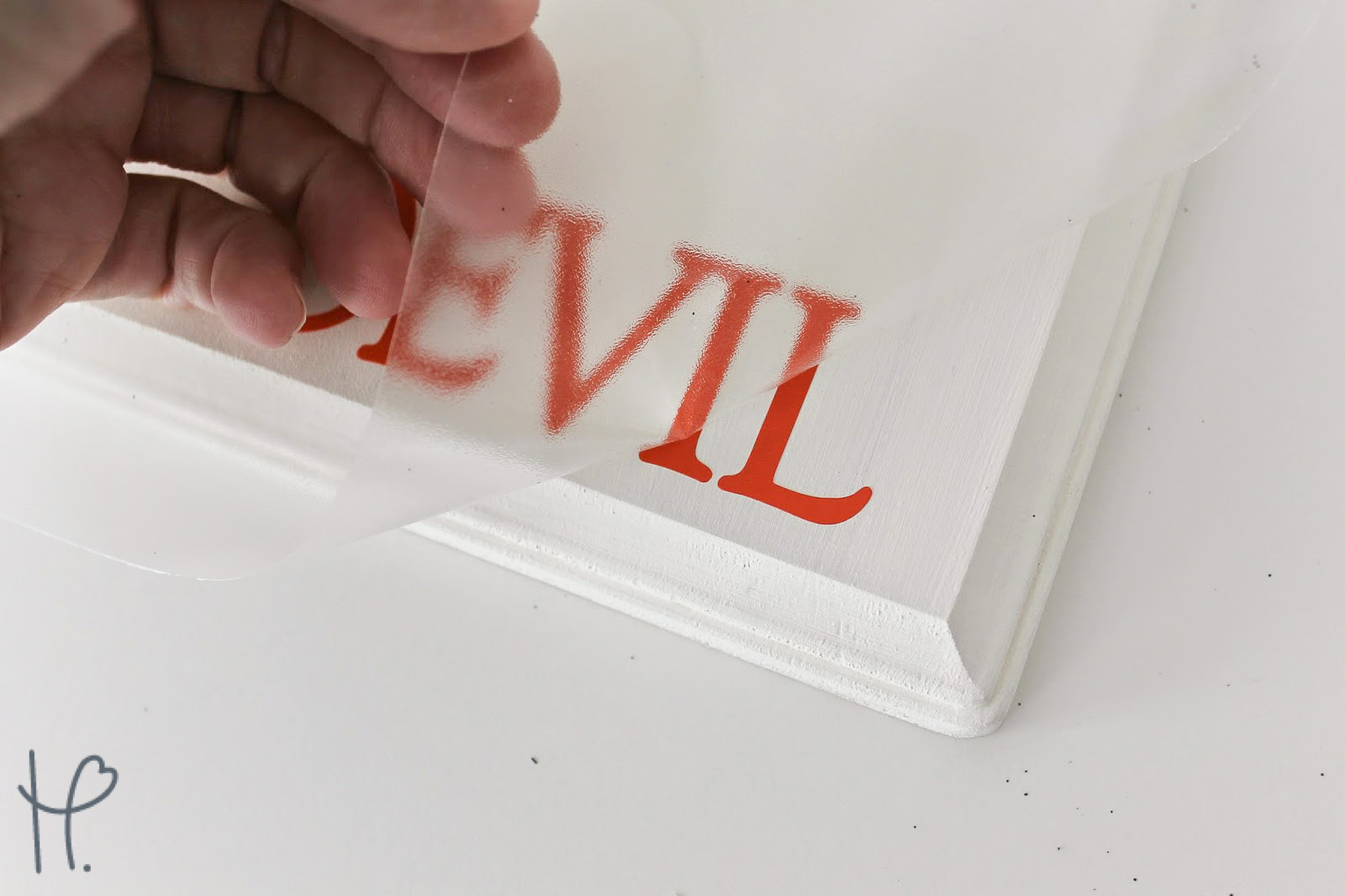 Soon your spooky plaque will look like this one! I
thought it needed a little something more, so I added a small bat in the top corner. Too cute! :)