Teacher gifts are one of my favorite types of projects to make with my Silhouette Cameo. I've had some amazing teachers in my life, and I know that they all deserve a little thank you every once in a while!
While browsing Pinterest I often see all sorts of super cute custom teacher bags, clipboards, and various classroom supplies. Today I'm going to show you a project inspired by one of my favorite cartoons growing up - The Magic School Bus!
We all remember Ms. Frizzle's incredible outfits that matched whatever adventure that she was taking her class on each day. Whether they were going into space or exploring a volcano, she was always prepared with information, a cute dress, and my favorite – matching earrings.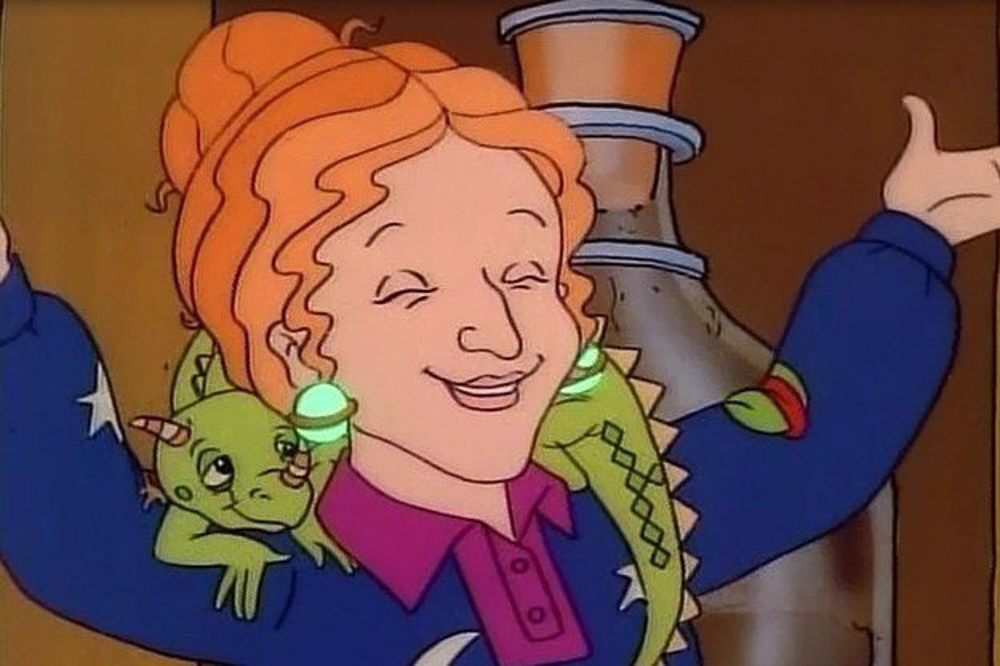 The Magic Schoolbus® Scholastic Inc.
Not everyone thinks about jewelry making as one of the many strengths of their vinyl cutter, but it is actually super fun and easy to do! Whether you apply vinyl to pre-made jewelry or cut your own, this is definitely something that you will want to add to your project list!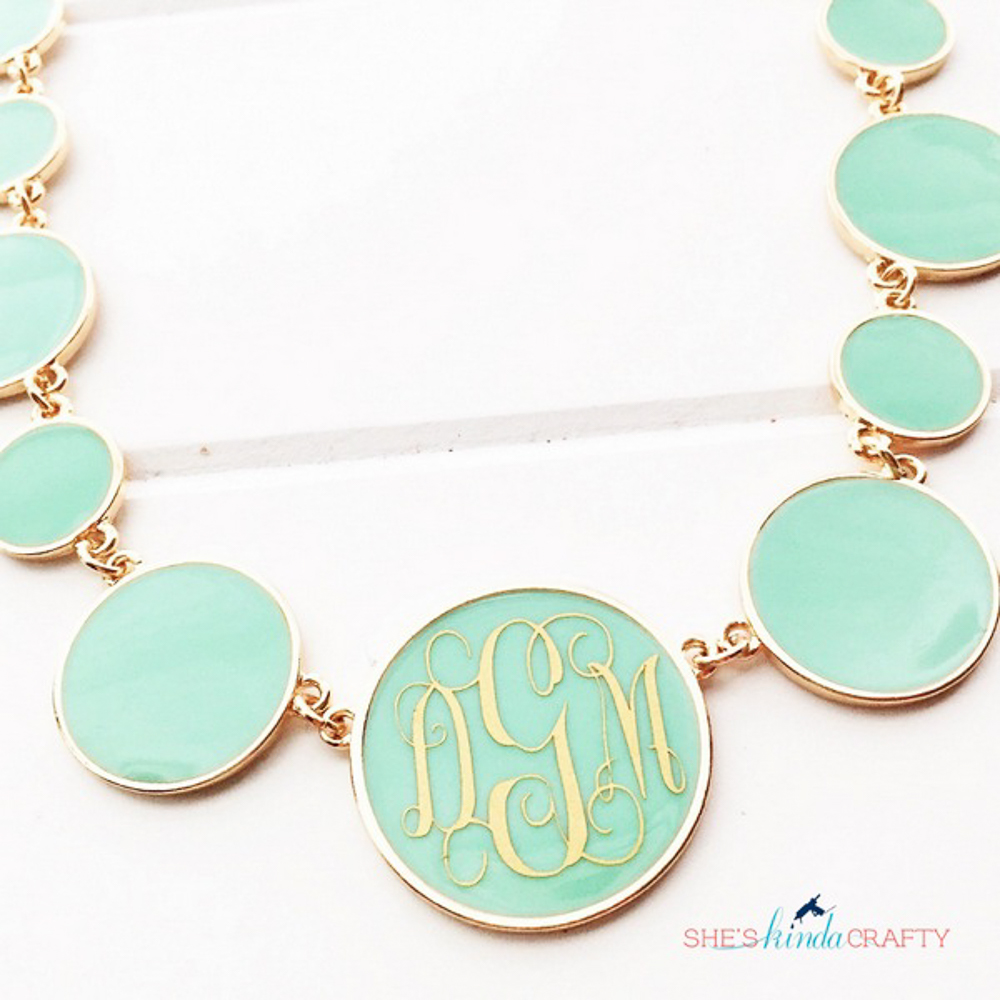 For this project you will need:
Silhouette Studio
Cutting Mat
Silhouette Leatherette Sheets
Fishhook Ear Wires
Pliers
Step 1: Prepare Your Cut Files
I've included some super cute education-themed cut files here, however, if you would like to customize your own, here are some tips on prepping your cut files in Silhouette Studio!
You can either import a Silhouette file that you have purchased, trace an image, or create your own shape! Once you've finalized the shape that you would like your earring to be, the next step is to add a hole for the fishhook wire to attach to.
To do this, just create a small circle (about a quarter of an inch wide) and place it not far from the top of your design.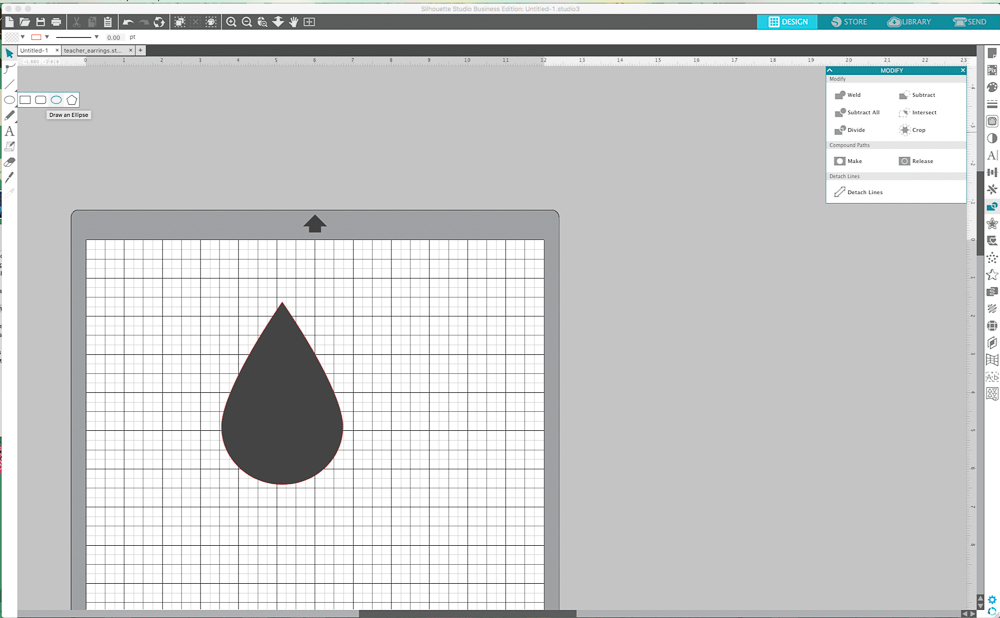 Then select both the circle and your design. Go to your modify panel and select "Subtract".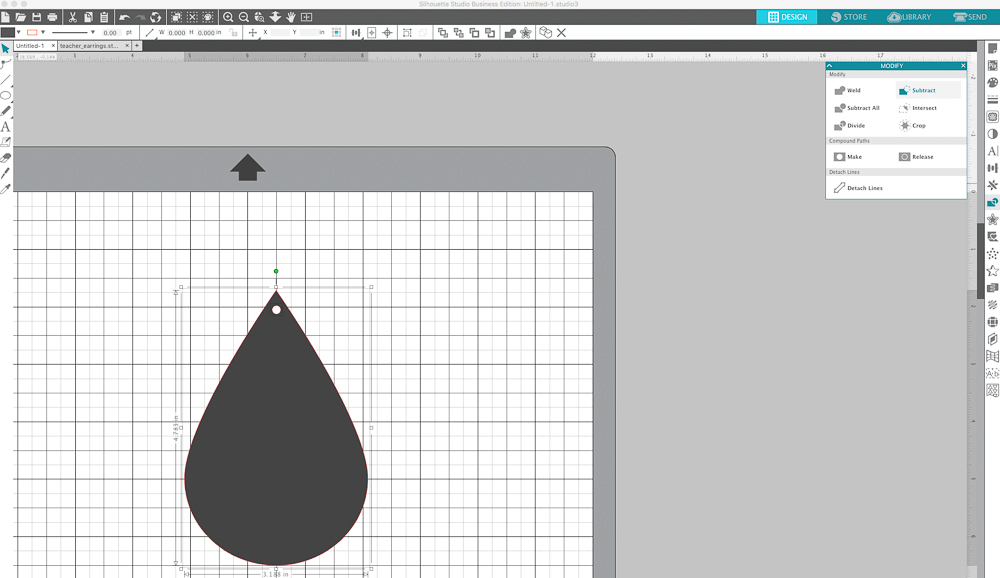 Remember when creating your designs, choose shapes that are not too complex. Leatherette pieces are very thick and require a double cut on your silhouette. Combining that with the size of an earring (roughly 2 inches tall) any sort of complex detail gets lost in the cutting process.
Make sure to keep a low-speed setting when cutting small designs as well. The "Leatherette" material setting automatically puts it down to 3, feel free to go even lower for a small design.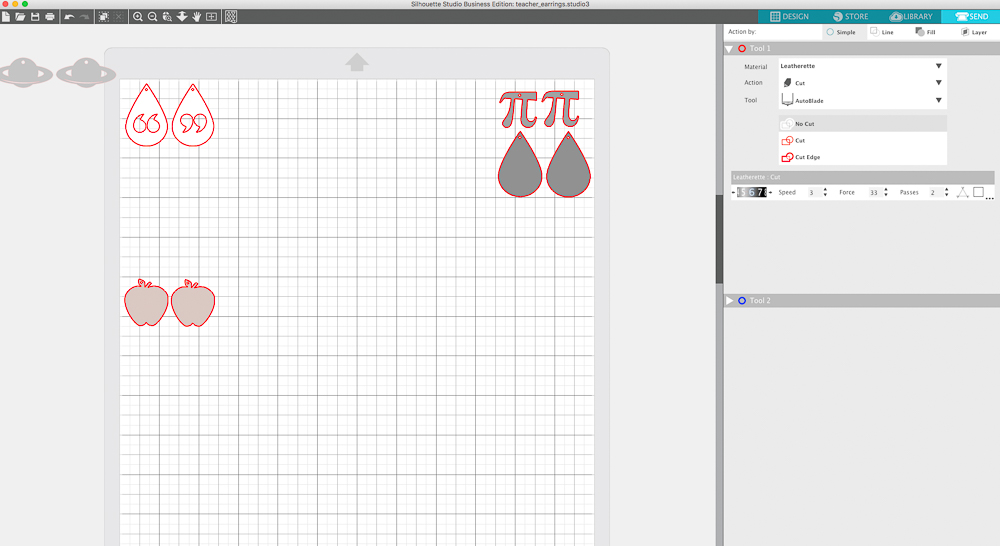 Step 2: Put Together Earrings
Once your designs are cut, it's time to whip out your jewelry making supplies!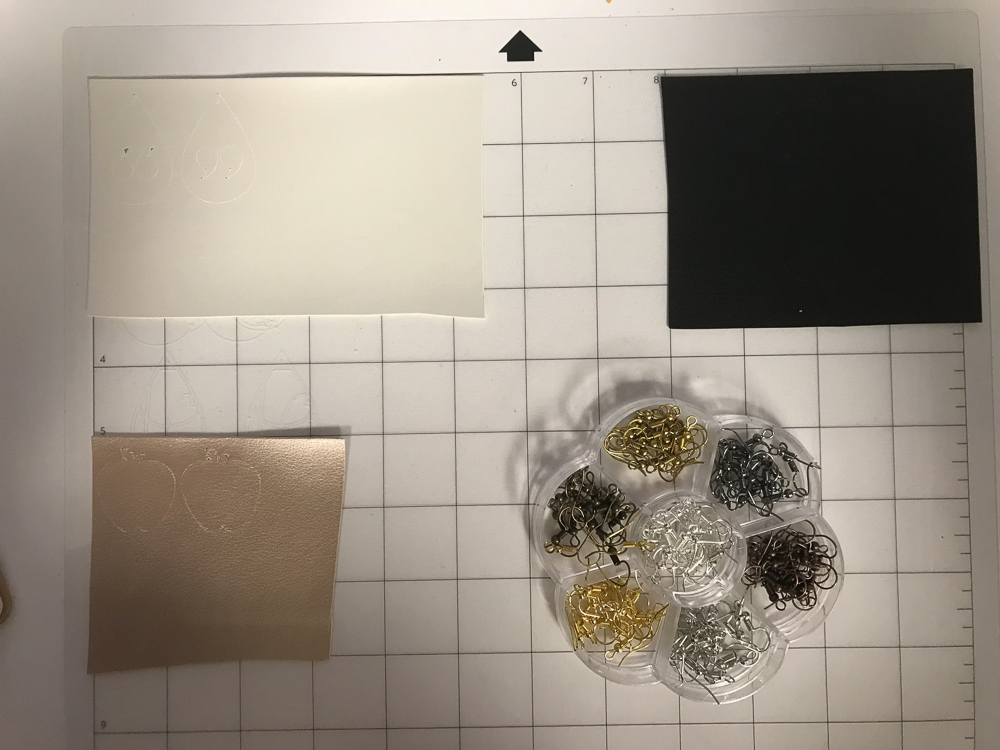 Since there is no carrier sheet, cutting the leatherette is similar to cutting paper. While you won't have to weed in the same way you would with vinyl, I do recommend keeping a weeder tool handy to remove any tricky bits.
You can also use a weeder to pry open the part of your fishhook wire that you will be looping through the hole you cut in your design. Then use your pliers to clench the wire shut.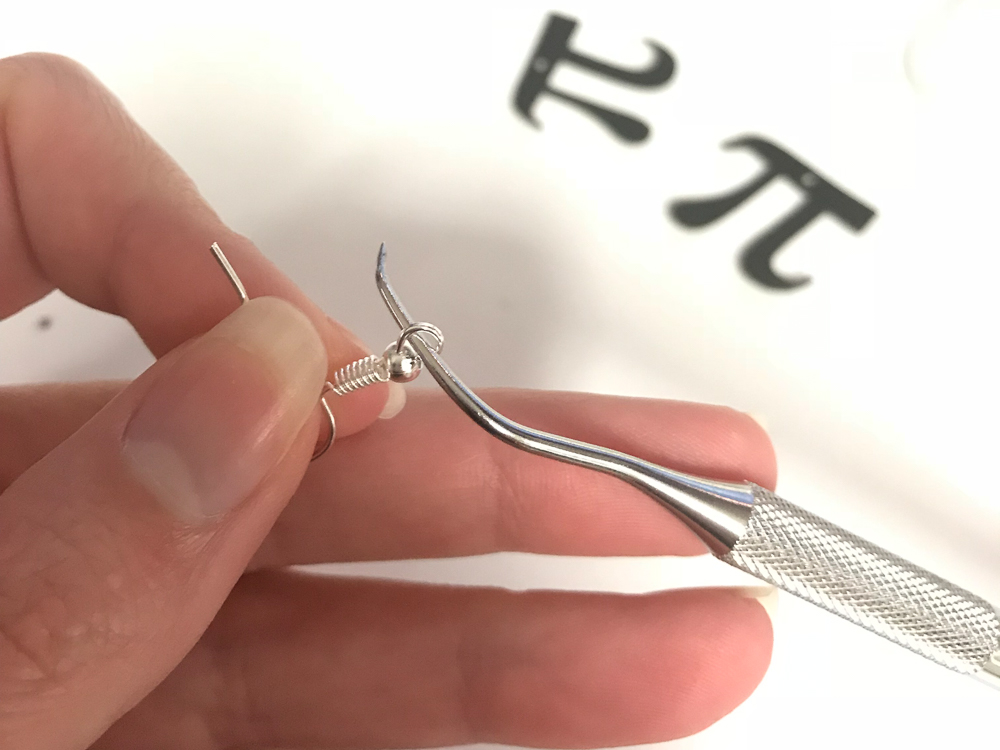 Step 3: Create the Perfect Bundle
And there you have it! This is a super fun and easy project for any skill level. If you are a business-oriented crafter, earrings make a super great add-on for bundles! If you'd like to learn more about creating bundles, view this blog!
I love them as a cute gift idea. Pair them together with a custom book tote or a tee to make a thoughtful present for your favorite teacher.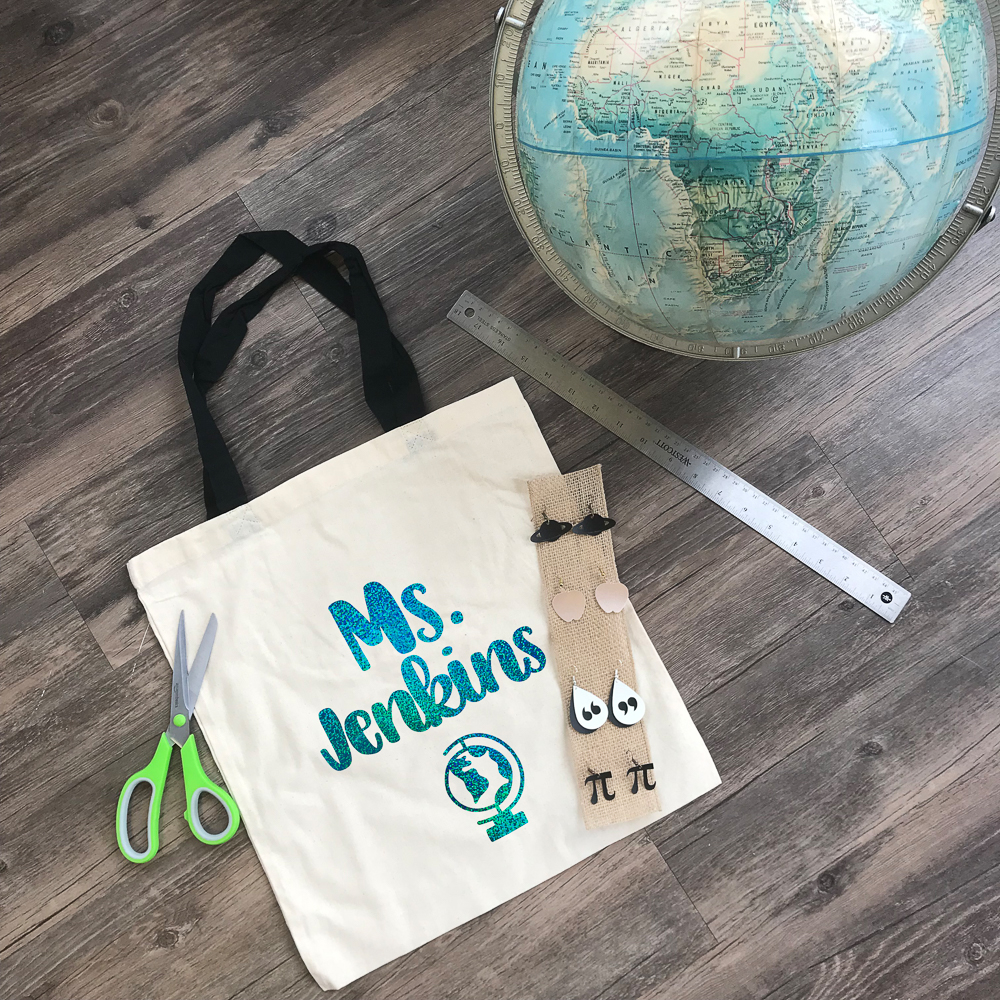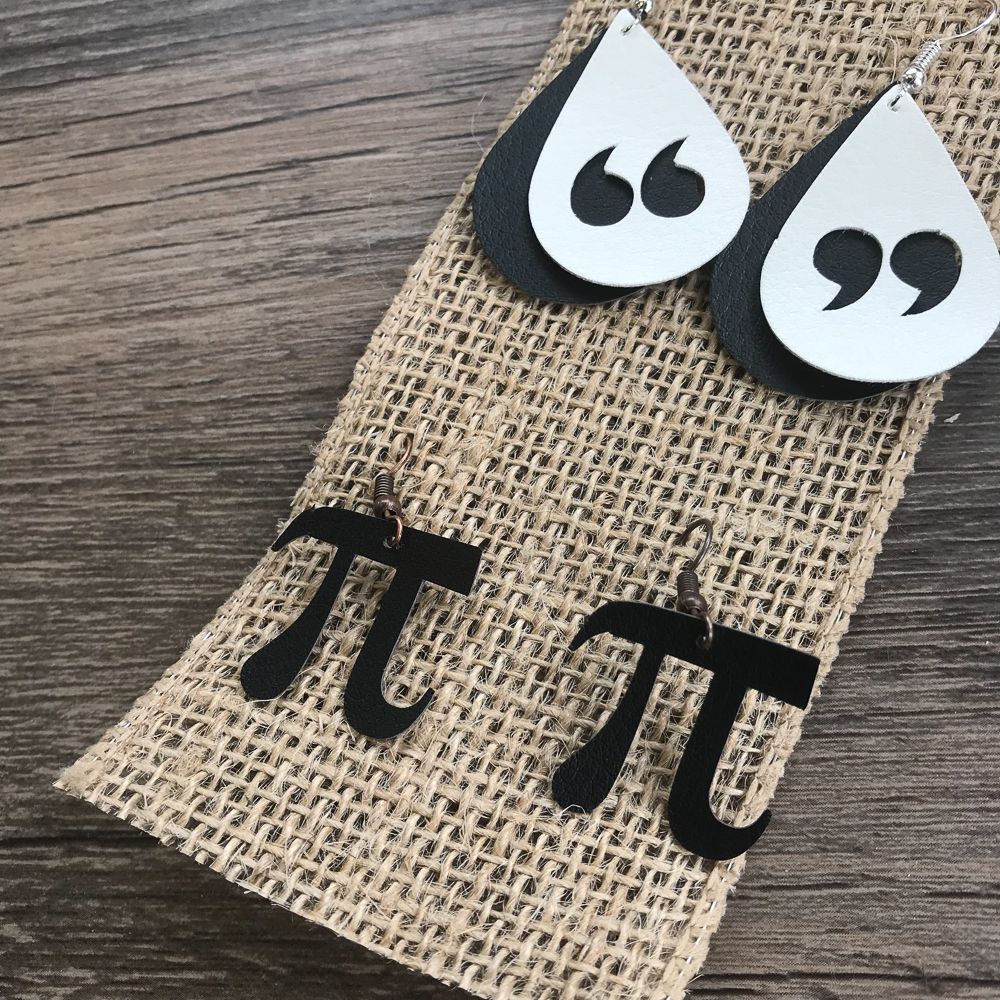 What's your favorite thing that you've made for a teacher? If you are a teacher, what have you made in your classroom that would make Ms. Frizzle proud?
Show us by tagging us on Facebook and Instagram! And as always if you have any questions feel free to send us an e-mail at hello@happycrafters.com.
Until next time!
Elisha
P.S. If you're a teacher yourself, don't miss out on teacher discounts at Happy Crafters!